In this edition of World Legends, we bring you some of the legendary players that have come out of Europe and graced the stage with their exceptional football skills. Let's take a look at 9 legends that will soon be available on FO3.
Marco van Basten
Marco van Basten is a former Dutch footballer who played as a striker. A legendary player that played for Ajax and Milan as well as the Netherlands national team, he is regarded as one of the greatest European forwards and one of the greatest footballer of all time. In a high profile career of 300 goals, he won the Ballon d'Or 3 times, a feat that defines a legend. Marco was renowned for his attacking intelligence and clinical finishing, with a penchant for scoring acrobatic goals. His height and strength allowed him to excel in the air, and his technical ability and agility saw him execute spectacular strikes, such as volleys and bicycle kicks, throughout his career. On top of that, he was capable of scoring with both feet with quick reactions. Managers who are keen to have a predator in the box, Marco is second to none. He would be able to outmuscle defenders in FO3 with his strength and speed.
Frank Rijkaard
Frank Rijkaard is a former Dutch footballer who played mostly as a defensive midfielder.  Regarded as one of the best defensive midfielders in footballing history and as one of the best players of his generation, he has played for Ajax, Real Zaragoza, Milan and the Netherlands national team. Rijkaard was a quick, strong, complete and tenacious defensive midfielder who was praised for his work rate, positioning, tactical intelligence as well as his ability to read the game. Managers looking for a shield for their defensive line should seriously consider Rijkaard as he owns that position.
Booby Moore
Bobby Moore was an English professional footballer who played as a defender. He captained West Ham for more than 10 years and was captain of the England team that won the 1966 World Cup. He is widely considered as the greatest defenders of all time, cited by Pele as the greatest defender he has ever played against. Bobby was well loved by his fans for his great leadership and discipline on the field along with his no-nonsense defending. Managers that are looking for a tank for their defence, should bring in Bobby Moore to shore up their last line.
David Seaman
David Seaman is a former English footballer that played as a goalkeeper. He was best known for his time playing for Arsenal. He won 75 caps for England, and is the country's second most capped goalkeeper. Seaman was left-handed but threw the ball with his right arm and kicked with his right foot. He was quite a unique goalkeeper with his on the line saves and defense organization. During his time with Arsenal, he won 3 league championships, four FA cups, the League Cup as well as played for England in the World Cup. He is currently the goalkeeping coach for Wembley.
Gary Neville
Gary Neville is a former English footballer who played as a right back. Widely regarded as one of England's greatest right back, and as one of the best Premier League full backs of his generation, Neville was a one-man club and played his career with Manchester United. He is one of the most decorated English and European footballers of all time, having won a total of 20 trophies, including 8 Premier League titles and two Champion League titles. He was an aggressive, tenacious and hard-tackling player, known for his work-rate, consistency and intelligent gameplay. Managers looking for a defensive-minded right back should get Gary Neville as he brings with him stamina, accurate crosses and a fantastic ability to read a game.
Davor Suker
Davor Suker is a former Croatian footballer who played as a striker. Generally regarded as the greatest Croatian striker of all time as well as their all-time top scorer with 45 goals, Suker is truly a legend of his time. Whilst he was at Real Madrid, he helped them claim the La Liga and Champions League titles. He also won the Golden Boot in 1998 World Cup and was instrumental in the Croatians winning a bronze medal in their debut World Cup. Tall, athletic, and a deadly threat in front of goal, we had legendary finishing and had the strength to hold off really good defenders. Managers looking for a strong poacher in the box should bring in Davor Suker to their team.
Brian Laudrup
Brian Laudrup is a former Danish footballer who played as a midfielder. Widely regarded as one of the most versatile players to play the game, he was known to play as a forward, midfielder as well as a winger. HE won the Danish Championships twice with Brondby, won the Champions League with Milan and was also a vital player in Ranger's dominance of the Scottish Premier Division. He was also a vital member of the Danish national team that won the UEFA Euro 1992. Managers looking to add players that can be efficiently used in multiple positions due to their versatility should consider no other than Brian Laudrup.
Stefan Effenberg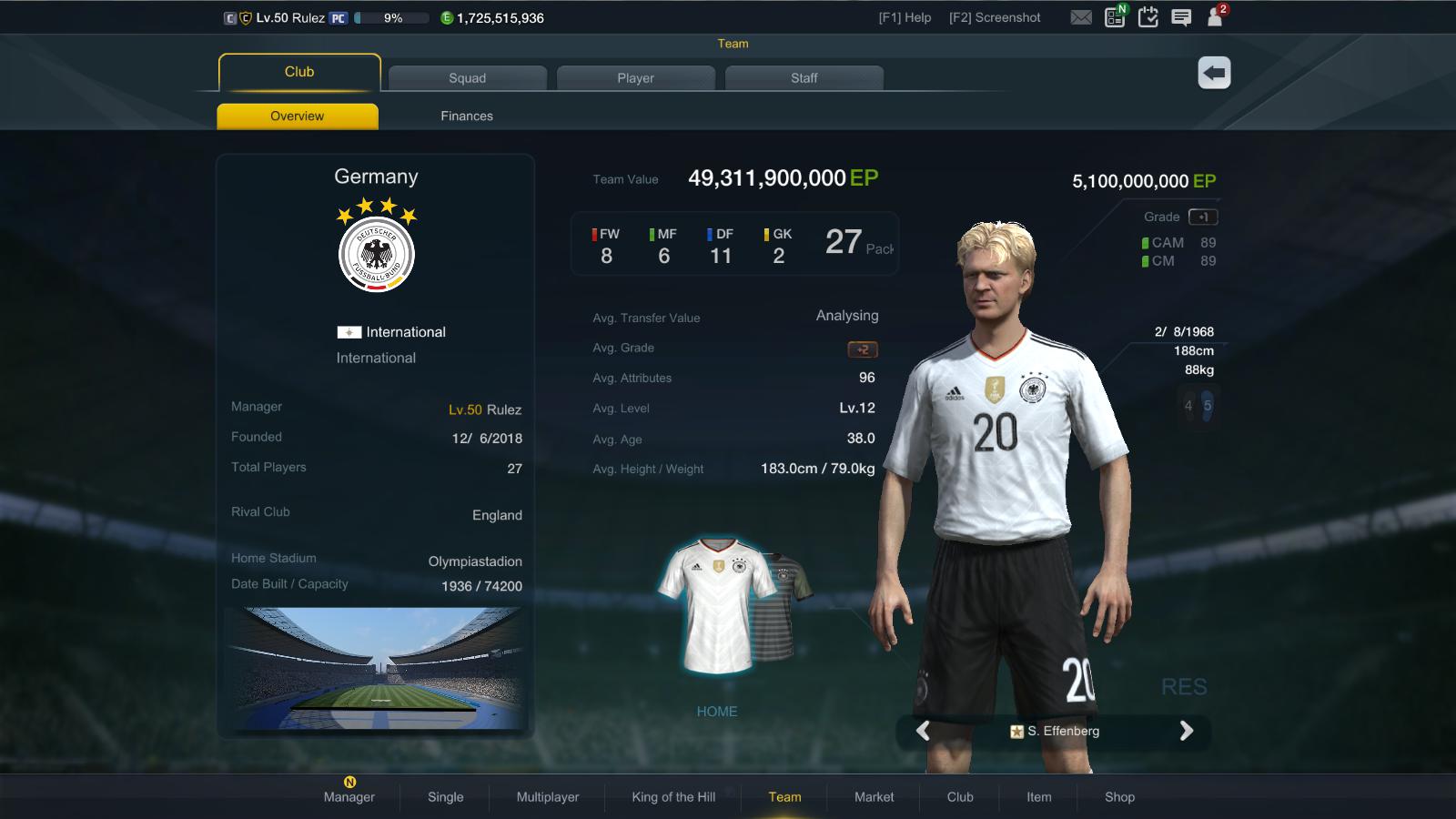 Stefan Effenberg is a former German footballer who played as a midfielder. Nicknamed Der Tiger by his fans, Stefan possessed leadership skills, fantastic passing range, powerful shooting ability, physical strength as well as a fearsome reputation on the field. He was well known for playing with German giants, Bayern Munich where he collected 3 titles and also reached 2 UEFA Champions League finals. Managers looking for a complete midfielder with skills second to none should make Stefan a regular starter in their team.
Luis Figo
Luis Figo is a former Portuguese footballer who played as a winger. Regarded as one of the greatest player of his generation and one of the best players to come out of Portugal, his 106-assists in La Liga are only second to Lionel Messi. He is also a highly decorated footballer having won multiple trophies on a club and country level. Luis Figo was a quick, elegant, highly skillful player with dribbling ability that allowed him to get past defenders easily. He had numerous assists due to his ability to provide curling crosses to his teammates from the flank. Managers looking to bring a highly skillful winger to dominate the flanks should not waste time in getting Luis Figo.