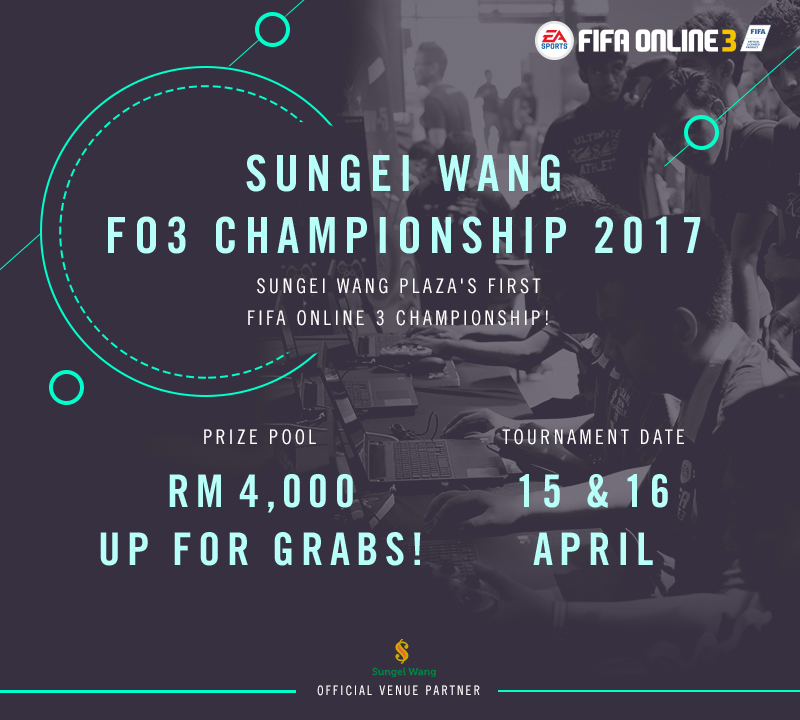 The Sungei Wang FO3 Championship 2017 will be the first eSports tournament organized by a collaboration of football fan clubs from Malaysia with a competitive prizepool worth RM 4,000 and other attractive prizes.




The 2-day tournament held from 15 -16 April will take place in the heart of Kuala Lumpur at Sungei Wang Plaza in Bukit Bintang. The two local fan clubs responsible for organizing the event is none other than Gerakan Evolusi Manchester United Kebal (G.E.M.U.K.) and MALAYSIAN CHELSEA SOLJABIRU Supporter's Club, representing Manchester United and Chelsea respectively.




G.E.M.U.K in particular have been the main instigators for the event following negotiations with official FO3 games publisher, Garena and official apparel sponsor, Nerd Unit.




Garena eSports official, May Yan Lee, said: "We are extremely proud to be working with such passionate football fans who are determined to lift the most popular sport in the world, not just from a supporter's perspective but as an eSports enthusiasts as well.




"I must commend G.E.M.U.K on their bright initiatives and I'm excited to see the tournament unfold. I hope the Sungei Wang FO3 Championship can help to inspire more events to entertain and excite our worldwide community.




With regards to the tournament's format, the Top 16 semi-professional Malaysian FO3 players will take the stage with one common goal: To play their hearts out and put on an entertaining showcase for all the local football fans!




For more information on the tournament, please click (here) for the event page.