FIFA Online 3 Liga Cyber Malaysia: Matchday 5



Last week's result proves that Reysmas.net is serious in chasing their closest enemy, Orange Esports, by defeating ApplezDreamNet 2-1. They securedvictory  after Fixed and Ultras both won the first two matches but Niamaga1put up a good fighting spirit for ApplezDreamNet by beating Panthers with a score of 2-1.




Another loss for Velocity this week as TBRxFedEx from Waris Café sealed the match after winning the third round against iRinda 4-1. Meanwhile SJ Zone Net, the bottom team,continues their losing streak this week after being defeated by Dino 0-3.




Securing number 4 on table, Square.Net pats down OMG! 2-1 even though the previous EACC representative, Favlain, beats up KenShamrock 3-0 in the last game. In  anothermatch, HappyGreen gets closer to ANTS Esports by defeating them this week 2-1 and, now, they have the same win count with 4 other teams on the table.




Orange Esports, being on the top of the table, once again proves why they should remain there. This week they toppled down WildFire 2-1 and, on the second game, JohnMalaya shamed Gresca with a big score of 4-0. RedSea bagged a unique score line from their match with Cherry when theywon all 3 of their matches with all of their players scoring3 goals each. This will be a confidence boost for zFeedMeMore and RippedJeannn in their preparation forthe upcoming EACC next week!




The legends at FTZ.Asia showed no mercy to CNS this week. FTZ.Asia's eMasterVin did what he does best in FO3 and embarrassed Yogesh with a 6-0 win. GiFT secured a 2-1 win against Tbun and took their place on the league table with 1 goal difference lead!




The last match of the week witnessed southern heroes defeated the most elite team in Liga Cyber. Minesky.MY lost 1-2 to Bizztech in a nail biting last game when GitarTua sealed the match after beating Karot 3-2.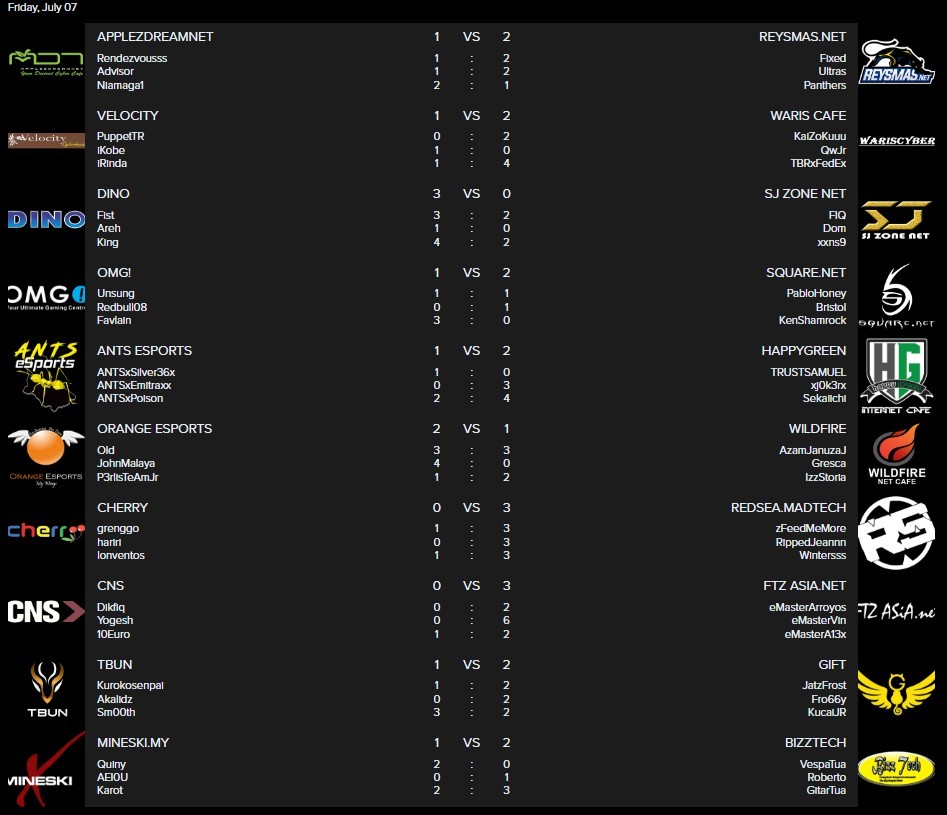 The full results of Match Day 5 can be found here. 




Watch Liga Cyber streams from your mobile with Digi's biGBonus promotion! Up to 30GB/month from RM3/day. #JomInternet