FIFA Online 3 Liga Cyber Malaysia: Matchday 15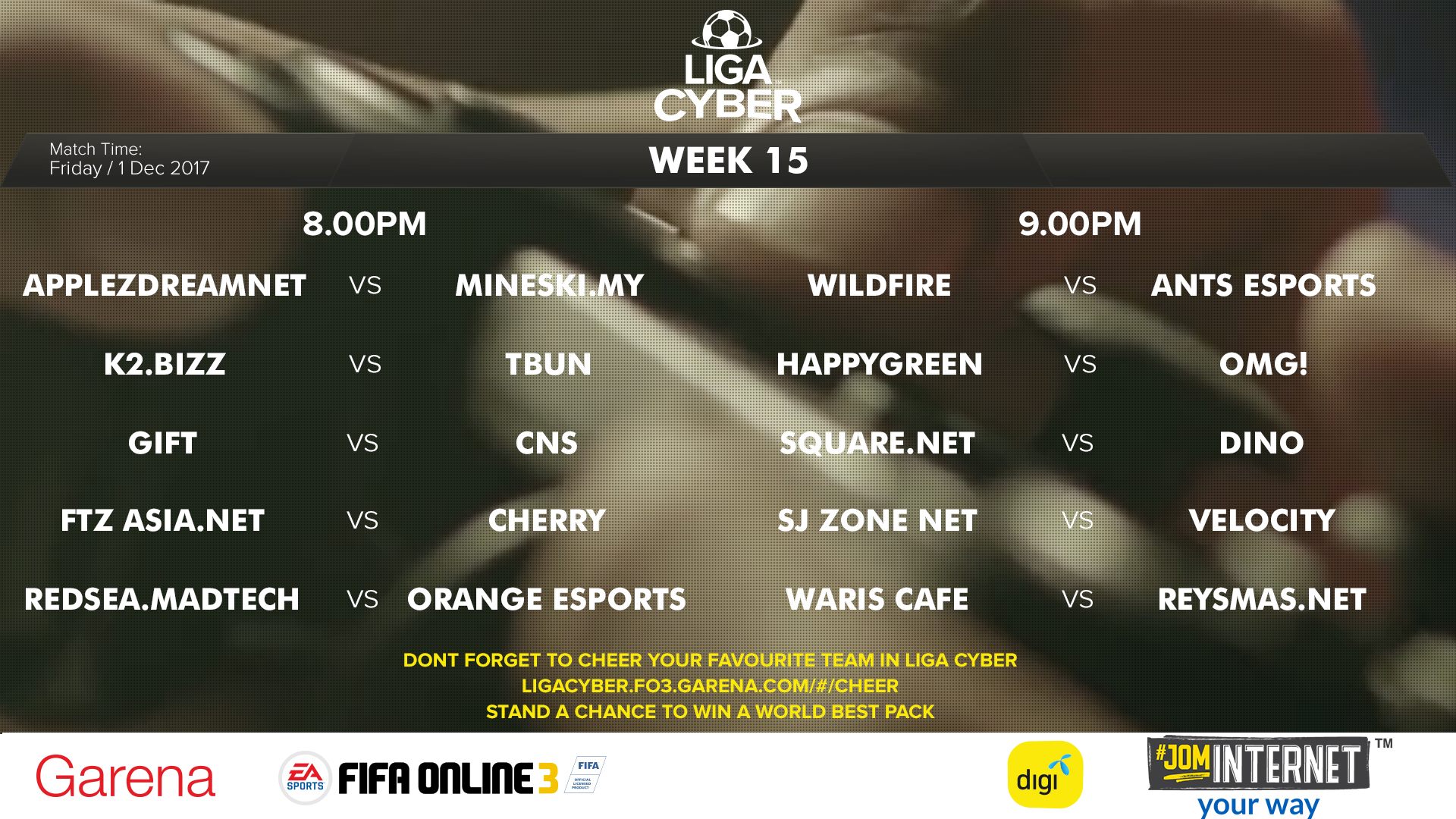 The match everyone has been looking forward to this week was definitely the match between Redsea.Madtech against Orange Esports. In the top of the table clash between clan members, Orange Esports managed to scrap through and win 2-1 with P3rl1sTeAmJr losing 2-3 to zFeedMeMore, Old beating RippedJeannn on penalties and JohnMalaya beating Wintersss 2-1 to secure the match up for Orange Esports. 
FTZ Asia.net finally took top spot in the league as they capitalize on Orange Esports not winning all 3 matches with a 3-0 victory over Cherry. eMasterA13x beat lonventos 2-1, eMasterHan beat grenggo 1-0 and eMasterVin marked his return to action in the league with a 1-0 win over zickry. This result puts FTZ Asia.net on top of the league on a superior goal difference over Orange Esports as both teams are level on match wins. Redsea.Madtech trails in third place with 31 match wins, 1 match win behind the top two teams. GiFT is in fourth place with 29 match wins, only two match wins behind Redsea.Madtech.
K2.Bizz are back in their familiar surroundings in 5th place after winning 3-0 in a controversy-stricken match against Tbun. xAlcoholic kicked things off with a 2-1 win over Sm00th. Controversy struck during GitarTua's match against NiamaGa1 when K2.Bizz's spectator asked for a pause two times in quick succession which ultimately led to a goal being scored by GitarTua. For that offence, GitarTua has been given a yellow card in violation of the rules and regulation of Liga Cyber. Roberto then sealed the 3-0 win for K2.Bizz with a 1-0 victory over Shaw7.
Early-season pacesetters, Square.net and Reysmas.net could not stop their rot as they both lost this week as well. Square.net loss 1-2 to Dino Cyber where their only point came from LetMeYou's 4-1 win over MRSTX while Bristol and PabloHoney lost to Areh and King respectively. Reysmas.net hit a new low in the season when they lost 3-0 to new whipping boys, Waris Cafe. That result sent Reysmas.net to the bottom 10 teams for the first time since they took 1st position in the league before the transfer market. 
The full Match Day 15 results can be found here.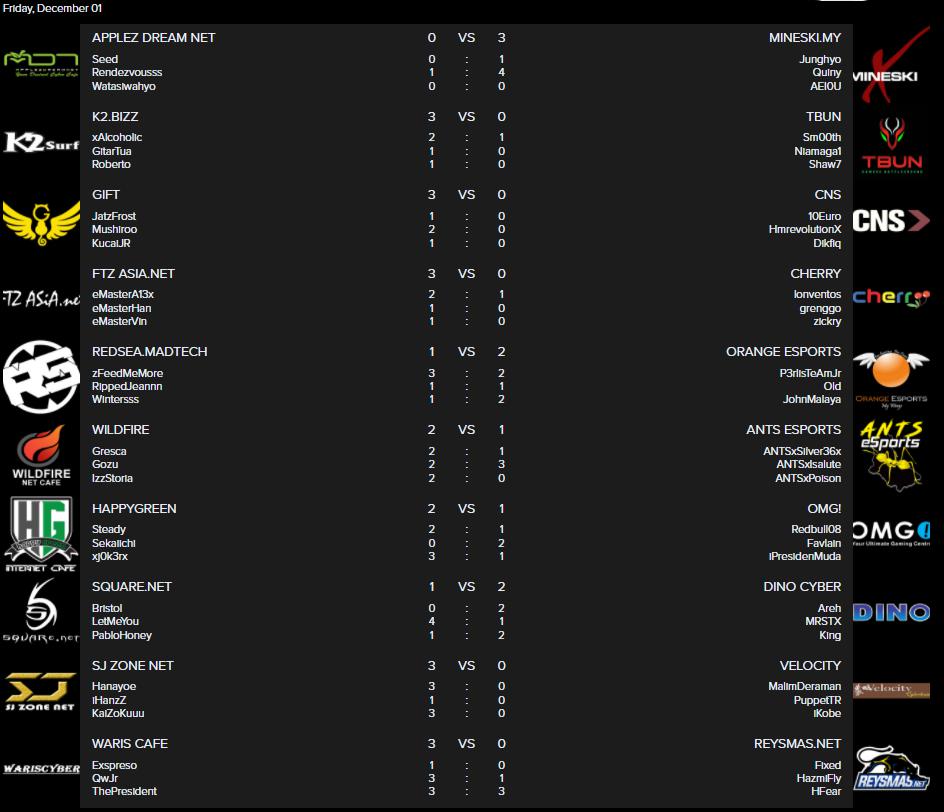 To view the fully updated league table and MVP standings, please visit http://ligacyber.fo3.garena.com
To cheer for your favourite teams: http://ligacyber.fo3.garena.com/#/cheer
#JomInternet Your Way with Digi Prepaid. Enjoy 2GB for only RM3/day