FIFA Online 3 Liga Cyber Malaysia: Matchday 11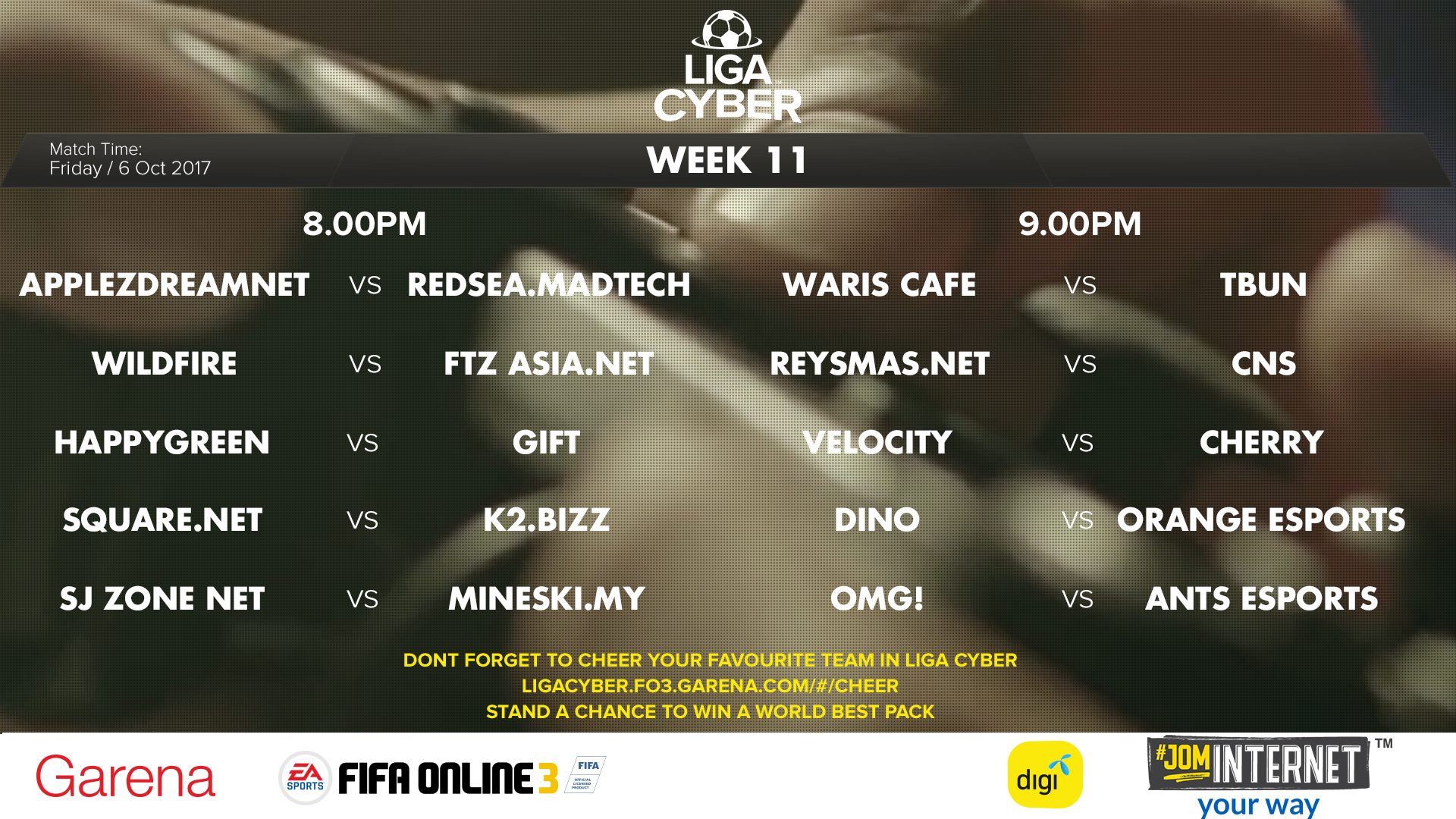 Redsea.Madtech continued their good form with a 2-1 win over the ApplezDreamNet team who could not seem to get a hold of their playing form with a third successive loss since the departure of captain and talisman - NiamaGa1 to Tbun. The only bright spark that came from this loss was new signing Seed's victory over Wintersss, who was Malaysia's hero over a year ago when he sealed 3rd place for Malaysia in EACC Summer in Shanghai. 

eMasterVin suffered a rare loss in FTZ Asia.net's 2-1 victory over Wildfire. FTZ Asia.net would hope that their trump card will regain his form come match week 12 as we approach the business end of the season now. FTZ Asia.net now sits in third position in the league, 1 match win behind defending champions Orange Esports and league leaders Redsea.Madtech. eMasterVin's loss also put a dent on his hopes to be this season's MVP as he is currently embroiled in a tight battle with Tbun's NiamaGa1 for top spot in the MVP leaderboard. 
Reysmas.net put their season and title challenge back on track with a 3-0 win over league whipping boys CNS. 
While we are on the topic of whipping boys, are all of you seated and face no risk of falling due to shock? 

Here it comes. SJ Zone Net has won their first match of the season! They won 2-1 over Mineski.MY where new signings iHanzZ and KaiZoKuuu won their respective matches against Karot and Quiny! However, is it too little too late for SJ Zone Net as they are currently sitting at 19th position and 10 points behind Applez Dream Net who occupies 15th position which guarantees safety from relegation. With only 8 matches left, can they survive relegation?
OMG! did not help in their relegation struggle this season as they lost 1-2 despite ANTSxEmitraxx forfeiting his match against iPresidenMuda. Can last season's 4th place salvage their season and reputation in the remaining 8 matches? 
The full Match Day 11 results can be found here.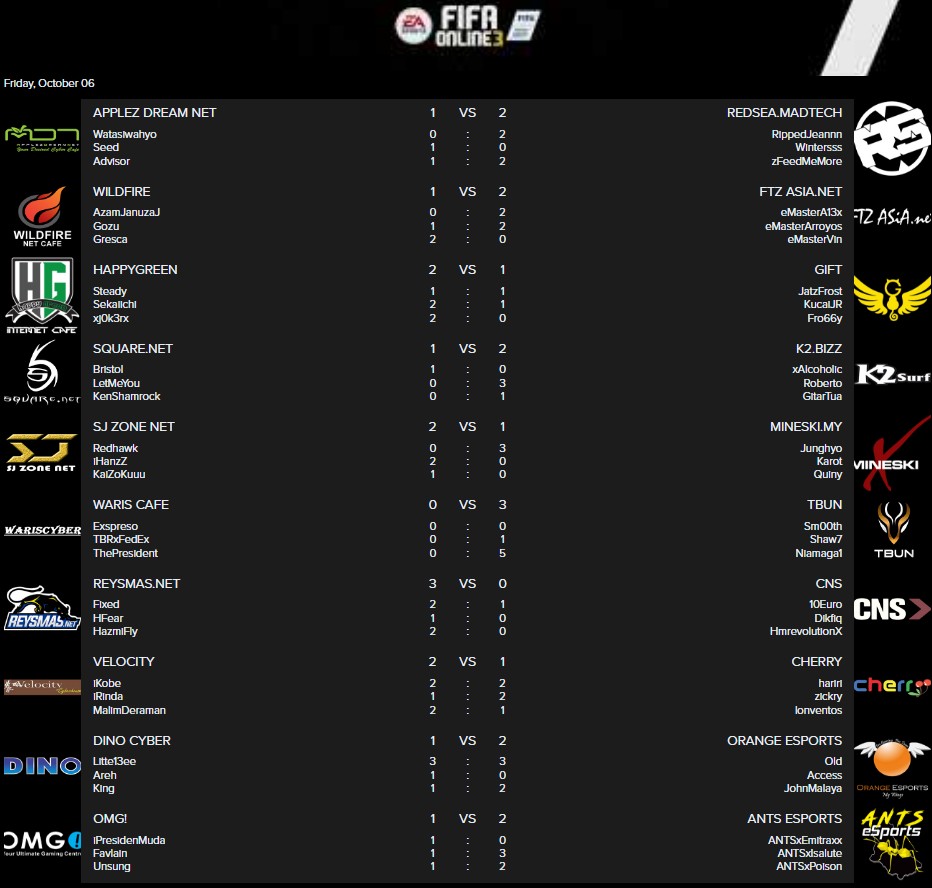 To view the fully updated league table and MVP standings, please visit http://ligacyber.fo3.garena.com
To cheer for your favourite teams: http://ligacyber.fo3.garena.com/#/cheer
#JomInternet Your Way with Digi Prepaid. Enjoy 2GB for only RM3/day