A Dummy's Guide to Livestreaming on Facebook

STEP 1
Download Open Broadcaster Software
Type "OBS Download" into your Google search bar. You will be directed to the page below once you click on the OBS/download link. In case you are not able to find the link, you can download it HERE.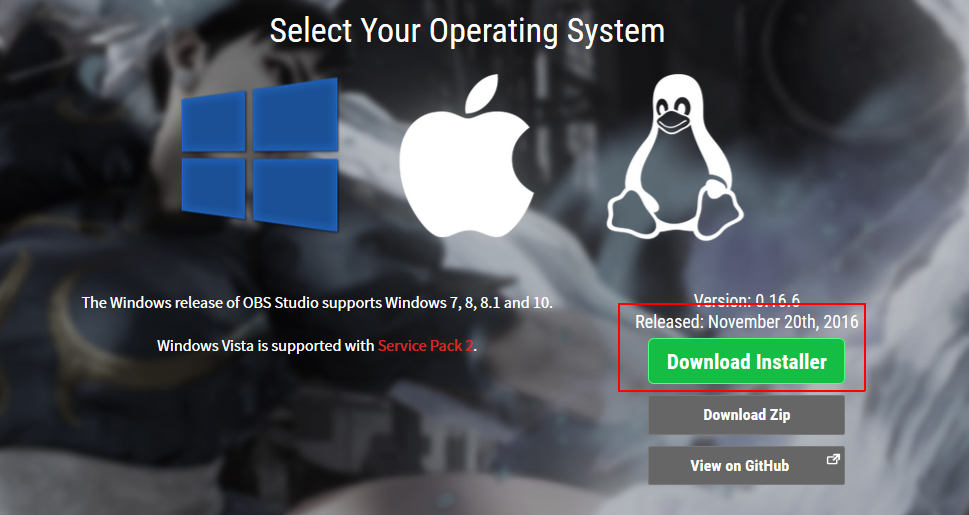 Then, click on "Download Installer". Once download is complete, install OBS on your PC.
Once you have installed OBS Studio, you will see the window below.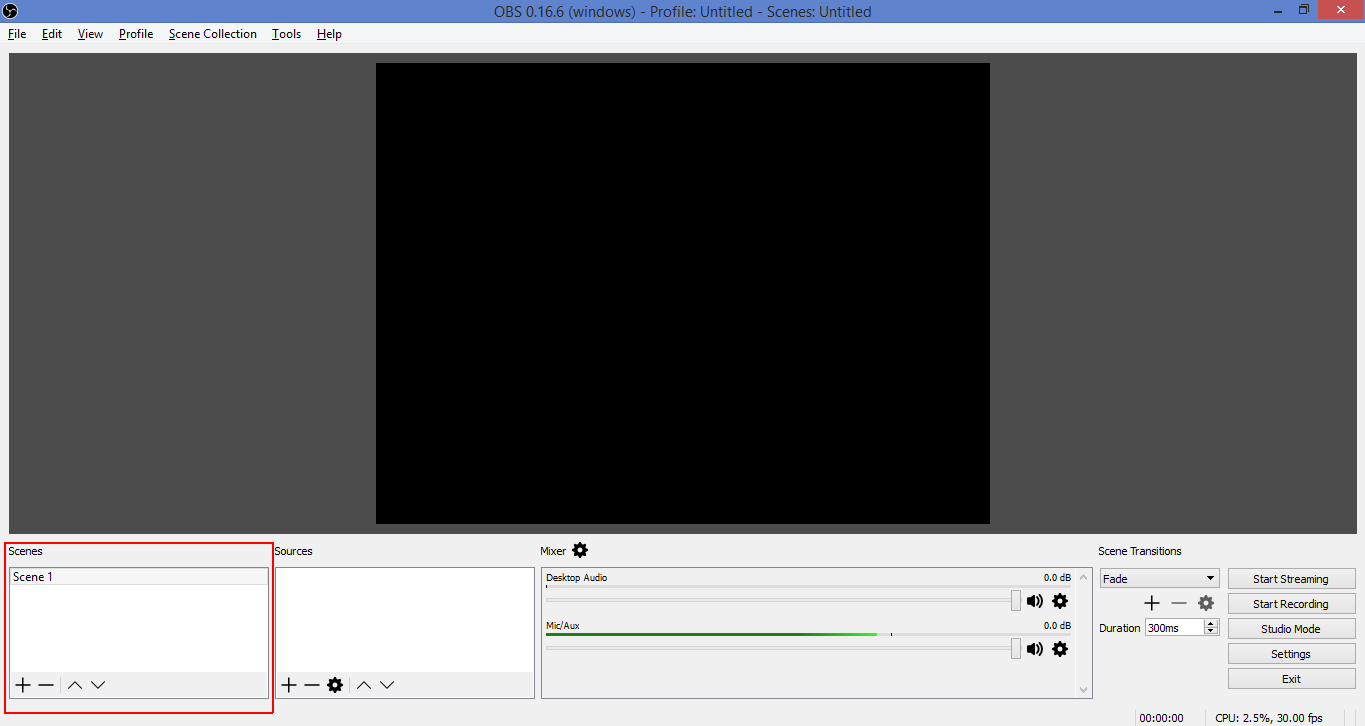 Click on the "+" sign under the "Scenes" tab.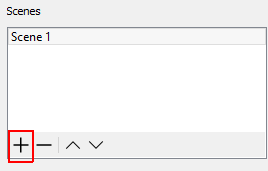 Name the scene as you like. After that, click on the "+" sign under sources. Choose "Window Capture". In Window Capture, you can choose from all the windows you have active.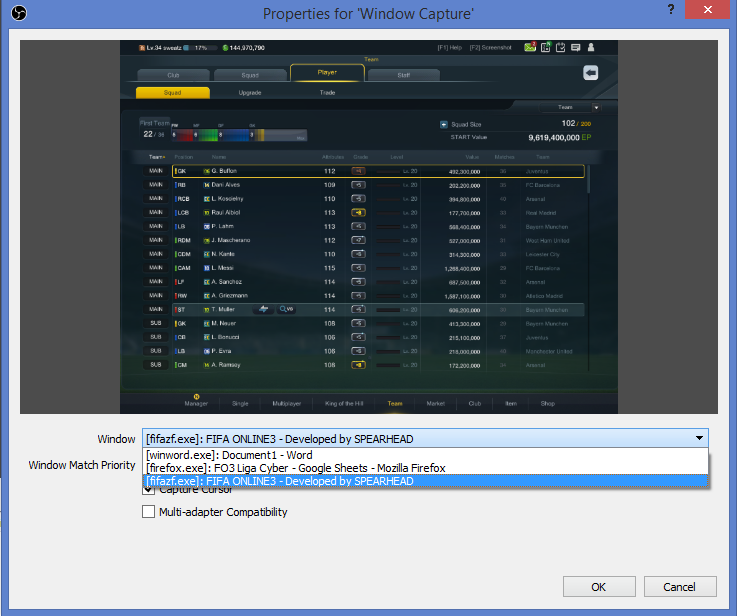 Here you can see that we have selected FIFA Online 3 -- the game that you need to stream during FIFA Online 3 Liga Cyber Malaysia. Click OK.

After clicking OK, you will be now be facing the following page.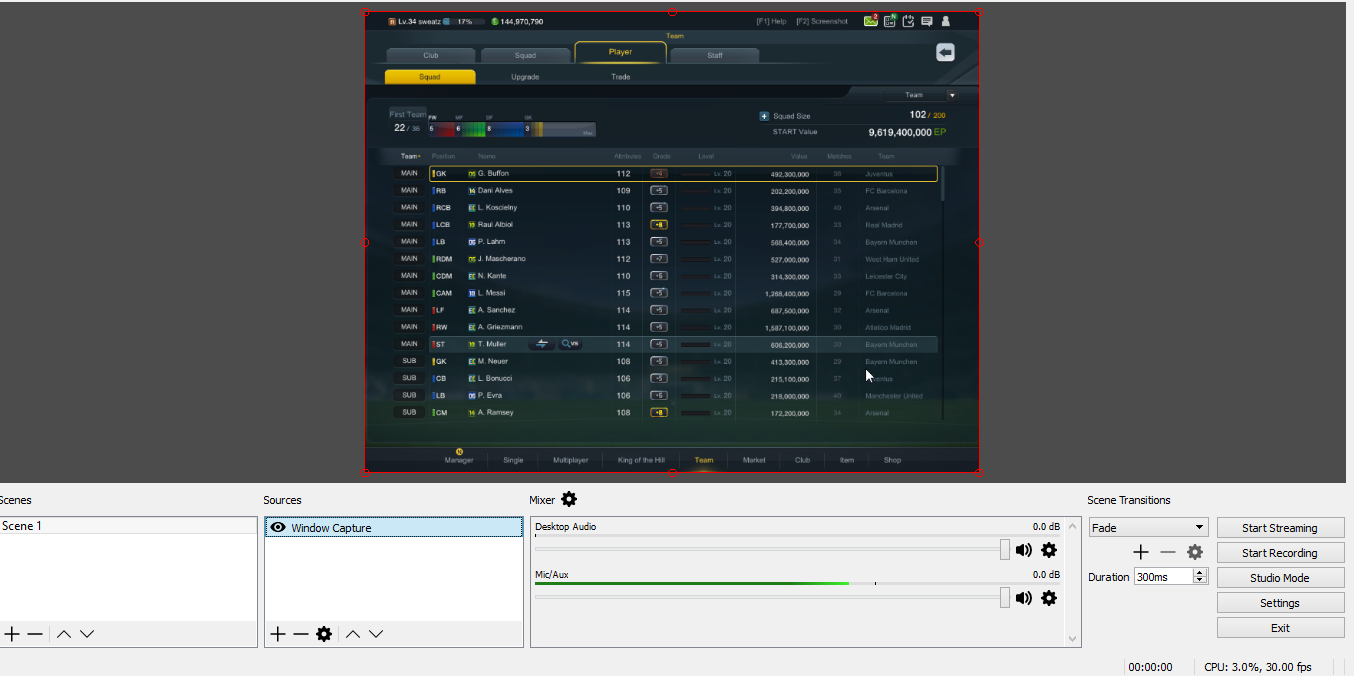 After setting up your screen as follows, click "Settings".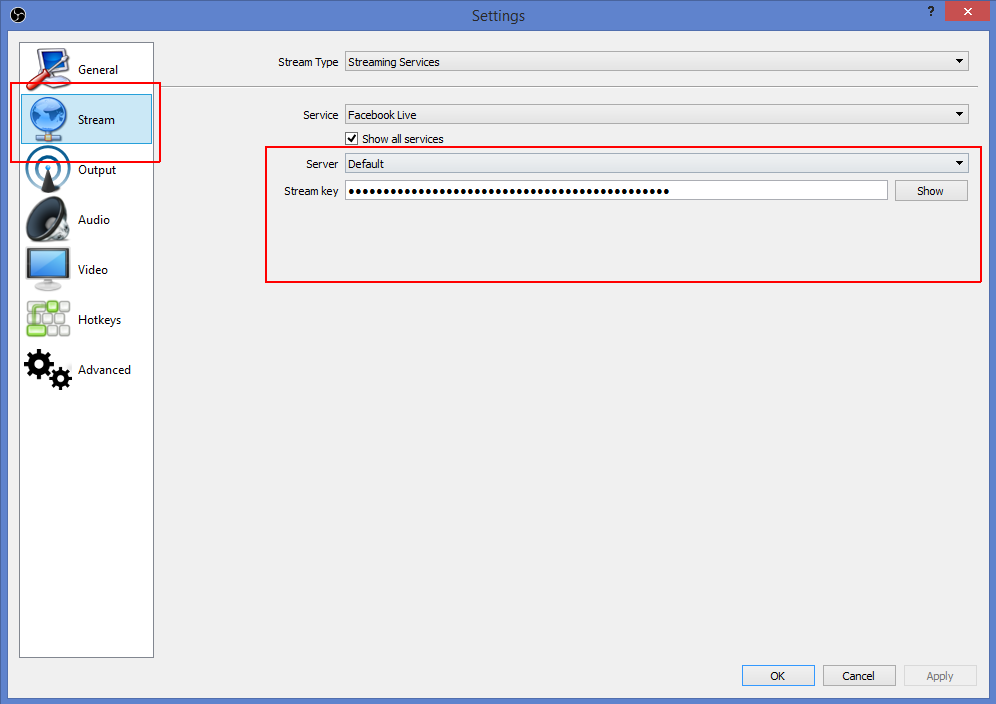 In "Settings" you will see the window above. Click on "Stream" on your left. You will need your stream key to proceed. 
STEP 4
Getting Your Stream Key
Go to your Facebook fan page that you are admin of. Click on "Publishing Tools".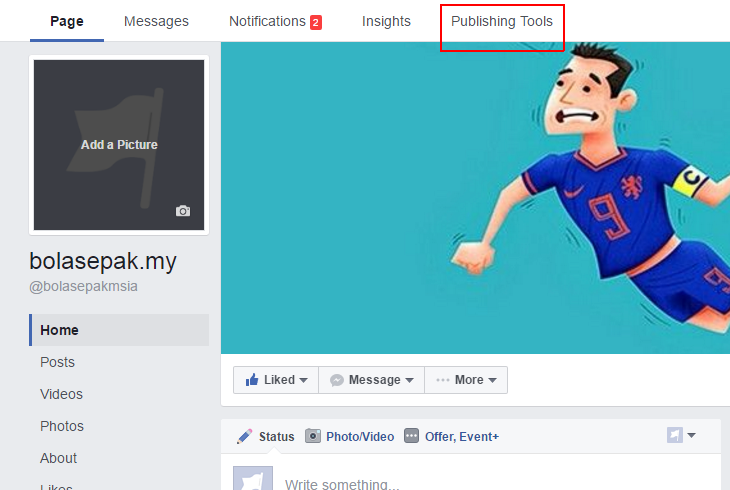 In "Publishing Tools", click on "Videos".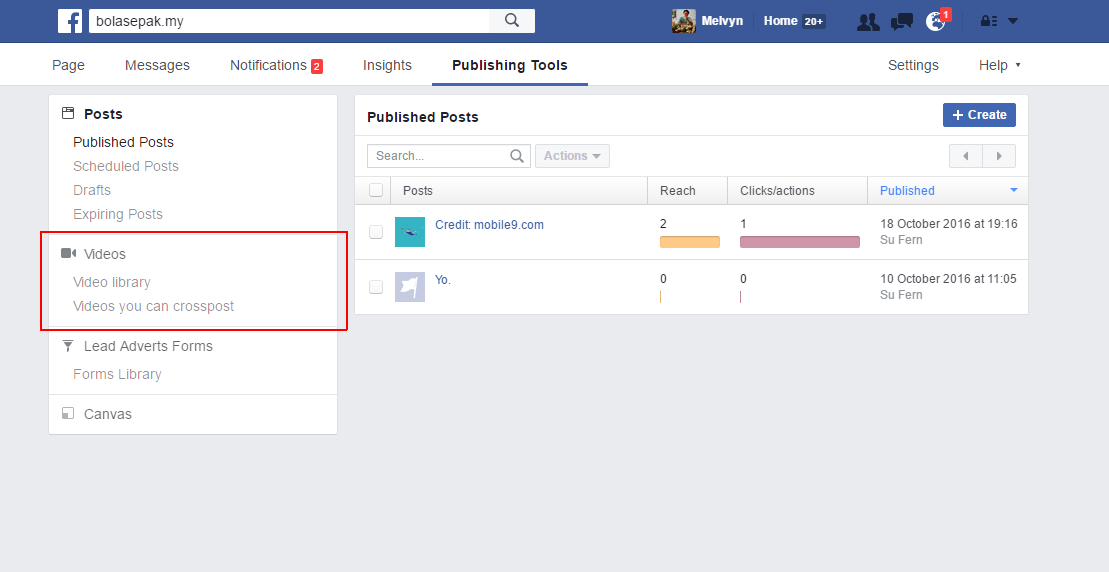 Once there, click on "Live".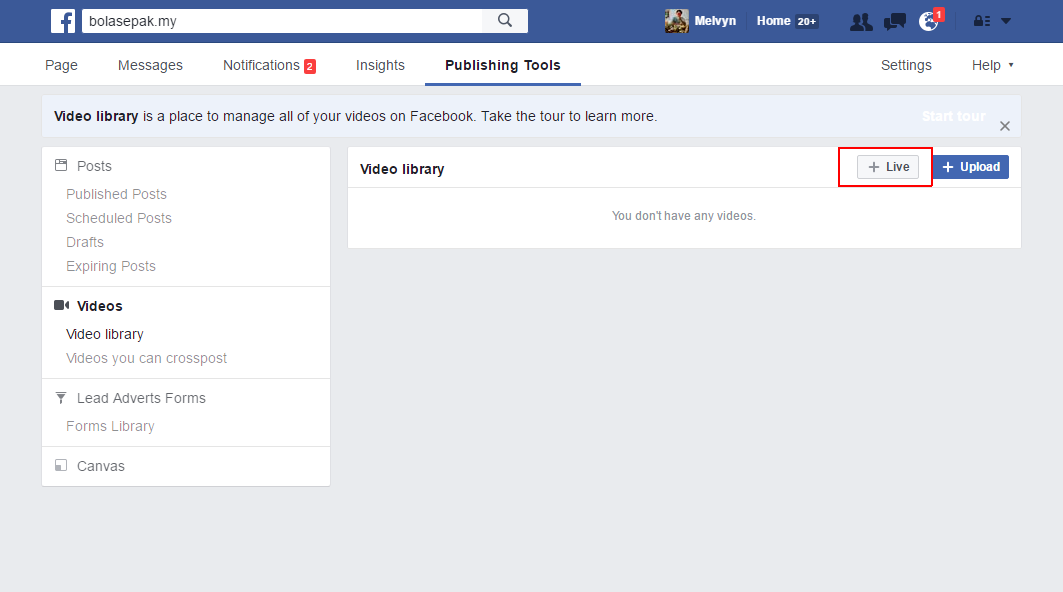 You will then face this window where you can find the stream key. 

Copy the stream key and paste it on your OBS Studio just now.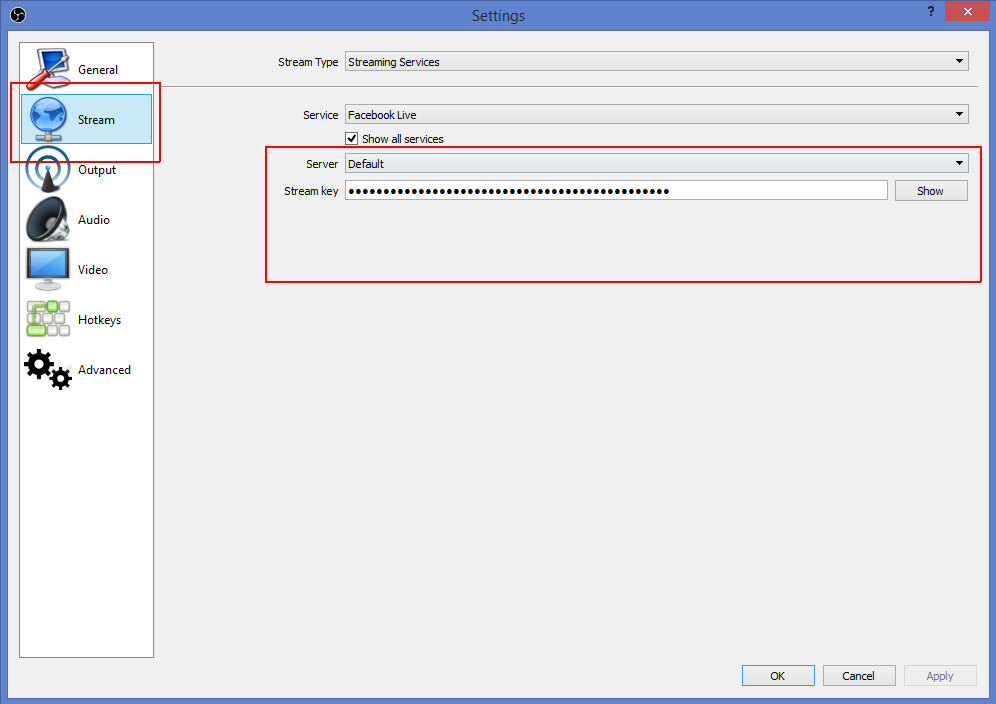 After you paste the stream key, click "OK". After that, click "Start Streaming".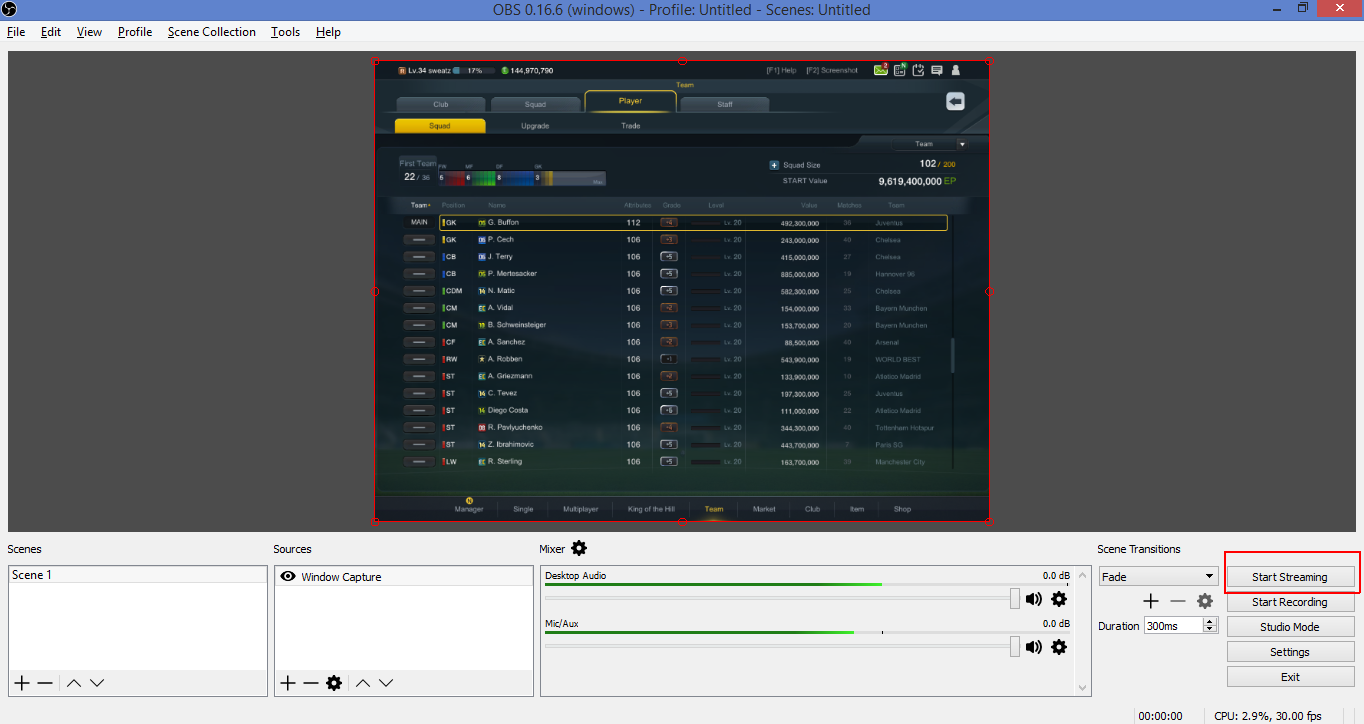 Switch to your Facebook window and click "Next". You will see a window showing a preview of your stream. After filling up the description bar with your cool phrases, you can choose to go LIVE!
PRECAUTION!
Please mute your Desktop Audio to avoid unnecessary screeching noises.