EACC Summer 2017: Player Draft
---
19 July 2017, Guangzhou - Twelve teams started their EA Champions Cup Summer 2017 journey yesterday when they participated in the tournament draft where each teams have to select their squad of 18 players that they will use in the competition.

Participating teams consisting of 4 teams from host country, China, 3 teams from South Korea, 1 team each from Vietnam, Thailand and Indonesia, 1 team of FIFA Series players from France, Sweden and Ukraine, and 1 team from Singapore and Malaysia.

Indonesia MVP proved to be very fortunate as they were given first pick and they used it to their advantage by picking Cristiano Ronaldo first, giving them the highest rated player available. From there, they did not look back by picking a very well-balanced team with players such as Sergio Ramos, N'Golo Kante and Filipe Luis making up their next 3 picks, which essentially filled up important outfield positions for their squad with good reliable players.

United Console went with a very physical draft as their first 5 picks were players with very good physicalities such as Romelu Lukaku, Nemanja Matic, Sokratis, Moussa Dembele and Jonathan Tah. This draft indicated that they are looking to fill up the core of the team with players that can dominate the opposition physically.

SAM Elites, the team representing Singapore and Malaysia, went for a well-balanced team in terms of player ratings. Most of their picks seems to focus on the players' abilities on the ball rather than physical presence as was shown in their picks of Roberto Firmino, Claudio Marchisio, David Alaba, Paulo Dybala, Gabi and Mesut Ozil. These players have the ability to out-pass any opposition on their day.

The shock of the draft came when Glory MU from China managed to sneak an Eden Hazard pick with their last pick.

The detailed draft can be seen below.

Who do you think will be contenders for the title by looking at the results of the draft?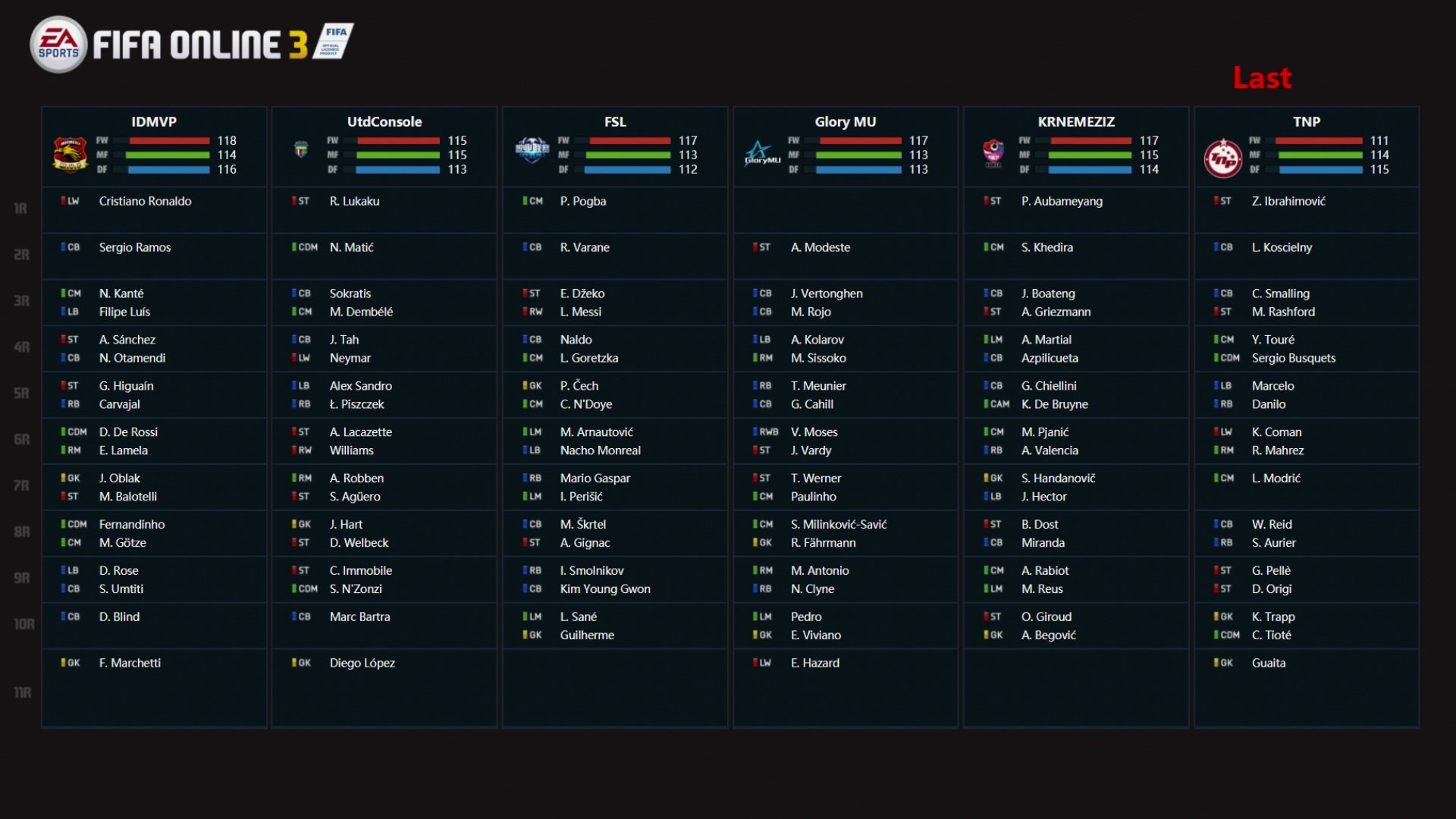 View the original size: Click Here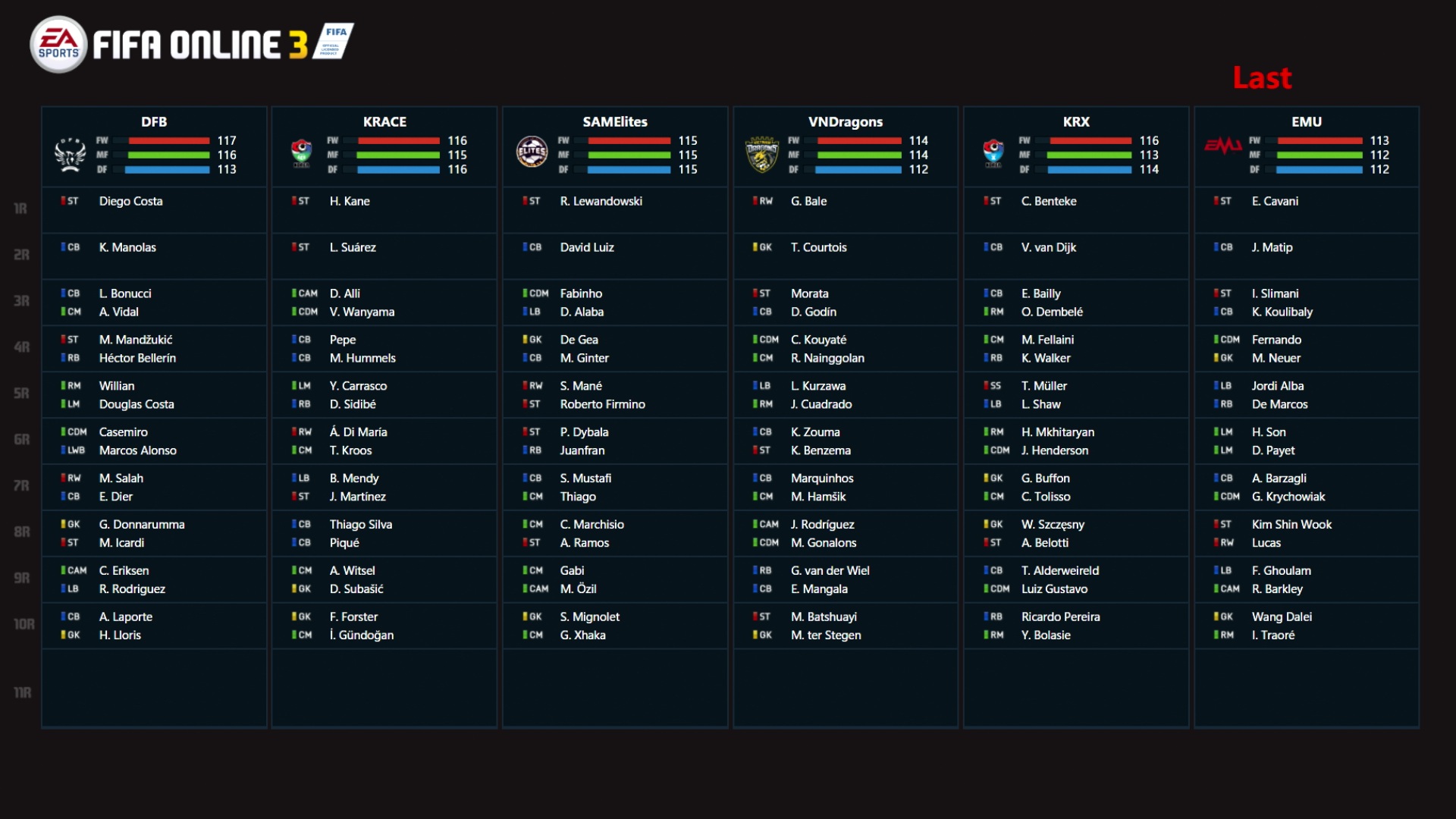 View the original size: Click Here
Rules & Regulations




EACC Summer 2017 RULES and REGULATION (URL : http://www.eakorea.co.kr/EACC/Official-Rules-for-EACC-Summer-2017.pdf)