Dear Managers,

EA Sports FIFA Online 3 community is growing day by day. Ever since its launch, more & more players have been playing the game actively, joining local tournaments & even represented their respective countries in international competitions. This has sparked interests from various parties from our community members to initiate and host their own EA Sports FIFA Online 3 events.
Community initiative newsletter aims to highlight these events and initiatives as a sign of support and recognition to our partners. It is hoped that this newsletter will keep our community updated about available FO3 events happening across Malaysia and Singapore.
PERAK SUPER LEAGUE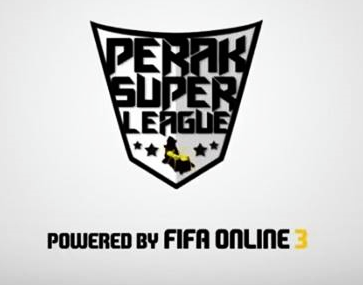 Perak Super League is hosted by Perak's eSports powerhouse, ANTS eSports. The first season of PSL has commenced on 1st July 2016 and will go on until 15 August 2016. 8 teams from different parts of Perak will battle it out for a total prize pool of 65,000 in-game Cash. A number of matches in every round will be live-streamed on ANTS Internet Café Facebook page.

Last weekend, we visited ANTS Cyber Cafe in Ipoh, Perak for their live stream launch, and interviewed Mr. Alvin -- the man behind Perak Super League. Let's find out about Perak Super League and their livestream from the mastermind himself.

I: Interviewer, A: Alvin
I : What is Perak Super League?
A : Perak Super League (PSL) is a league-based tournament which is targeted mainly for Perakian FO3 managers. We have multiple teams from various parts of Perak such as Ipoh, Kampar, and Sungai Siput, to name a few. Basically, we have managers forming a team representing their home ground and battle it out to be crowned as Perak State Champion. In addition to that, we also have special appearance from P3rlisTeamJr to kick-off the league.
I : What is the objective of PSL?
A : Since KNC Season 2, we no longer have any Perakian representatives for the tournament. We realized that we need to step up our game & improve our players to have a shot at the national tournament again. The teams consists of managers from various background. From there, they can learn from each other. But I must tell you that it is not the sole reason of PSL. Perak Super League is much more than merely improving the standard of our players.
I : What are the other reasons?
A : PSL is meant to improve FO3 eSports as a whole. You see, Perak Super League involves players from various areas. I see it as a platform to find potential players from our local talents and it will definitely improve community engagement. It is also a means to expose FO3 events to the community.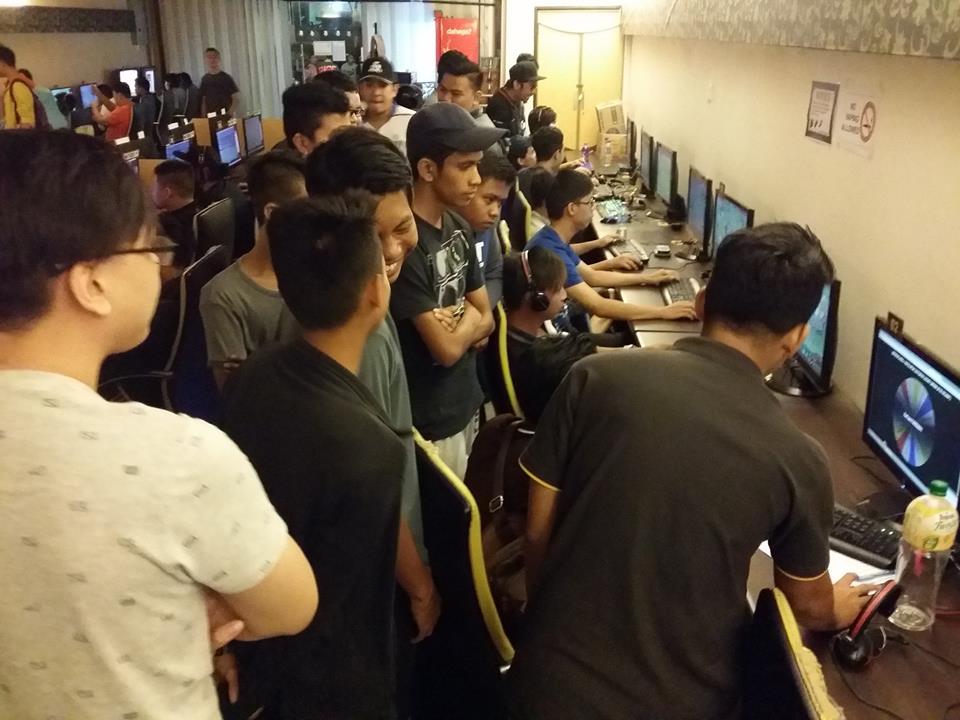 I : How would PSL improve community engagement ?
A : By having good & active players, they can influence community. We are looking to live-stream the matches and spread the word so that the community would know that there are representatives of their living area. For a start, the active players could bring their friends to FO3 tournaments, then his friends could bring their friends, & the chain continues from there.
I : So, the active players are somewhat community influencers?
A : Exactly. We believe that to jump-start community engagement, we have to get a good leader to bring together the community. It's not wise to simply host an offline event without the community knowing about it. Through live-streaming of PSL, we could market FO3 events and let it be known to the community that FO3 tournaments do exist. We could gather feedback from people & carry out offline events with high number of participants.
I : What is your long term plan?
A : We would like to be an official partner of FO3 Garena, dedicated to host events & grow the community. Besides, it is our goal to do more livestream, showmatch between pro players, & even talk show where players can discuss & share tips with the viewers. All in all, we aim to be a social media titan for eSports. eSports is a growing scene in Malaysia, and we very much want to reach out to gamers and give them opportunity to shine. It is not just a game, it's eSports.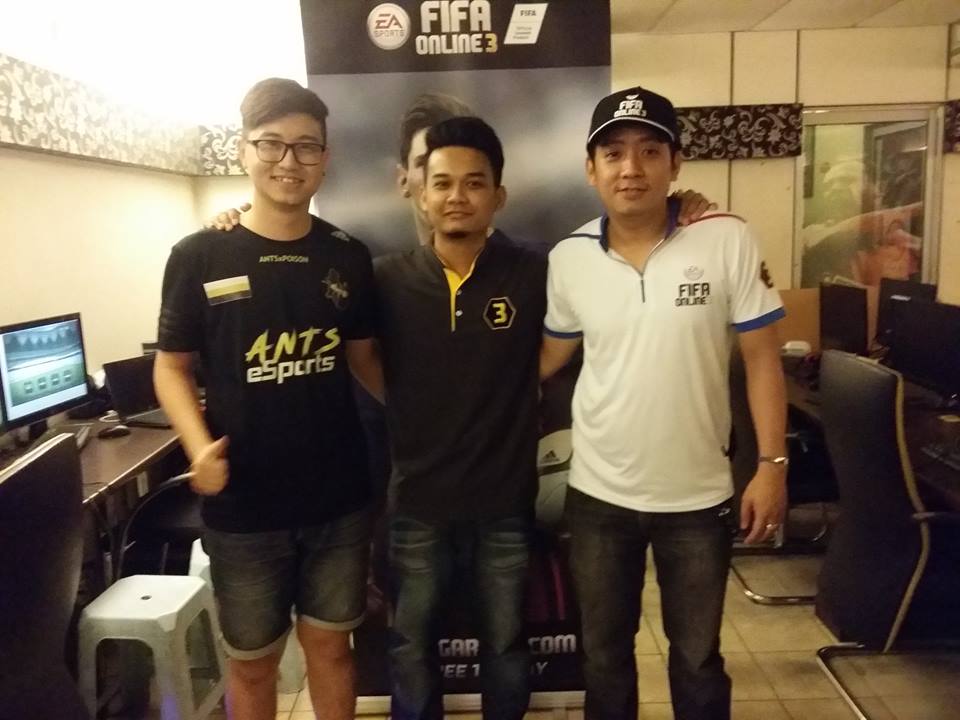 From left to right: Bryan, GM Don, Alvin
Check out the links below!
First live stream video : https://www.facebook.com/ANTSInternetCafe/videos/1020243064762751/
Perak FB group : https://www.facebook.com/groups/1158689700812997/
Find out more about PSL : https://docs.google.com/document/d/1RsIT3ImZhClZmvt6ujZErnW9LNolyBkloJut4juYy58/edit