Last month, the FIFA Online 3 Game Operations Team posted a share and win banner on Facebook to give players an opportunity to win a World Best Pack. To participate in the competition, the players need to share their eSports experience with everyone and how it managed to change their life. Of course, the players will have to tag a friend to share this prize with and the winners were chosen at random by the Game Operations Team.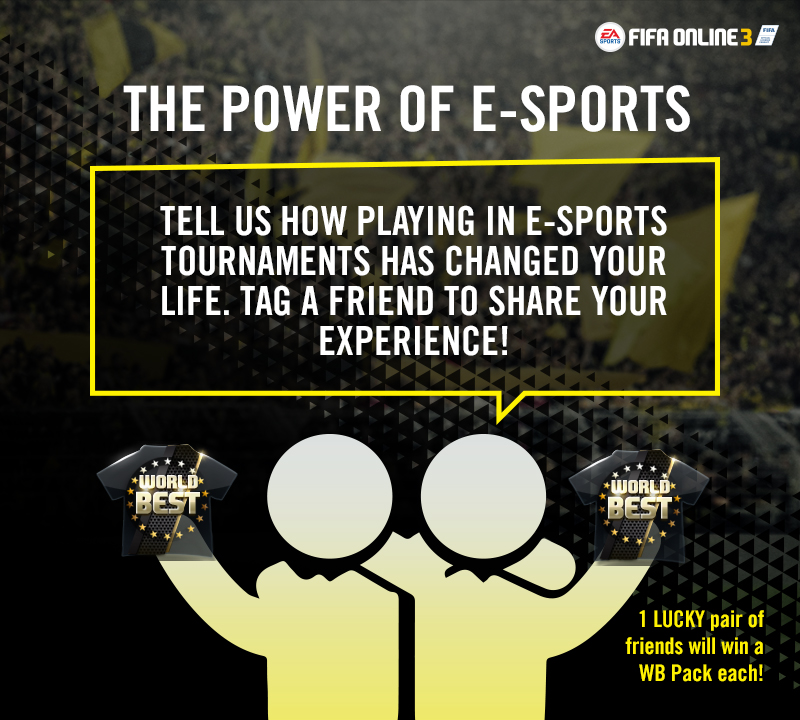 After almost 2 weeks, we managed to collect almost 154 eSports related experiences in the comment section. Among all the meaningful comments, we picked the best 5 from the EA Sports FIFA Online 3 Malaysia page and also the EA Sports FIFA Online 3 Singapore page that really touches our hearts, and may this be a motivation for all.

1. Pro FIFA Online 3 player, Ahmad Nazreen / Wintersss who dons the Redsea jersey in Liga Cyber :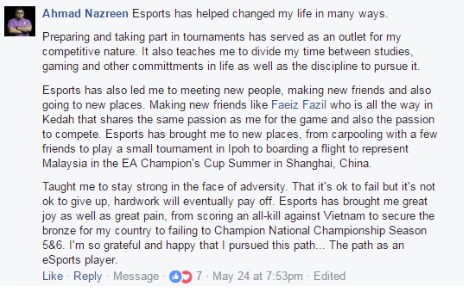 2. Ahmad Zariq Hakimi a.k.a. smOOth!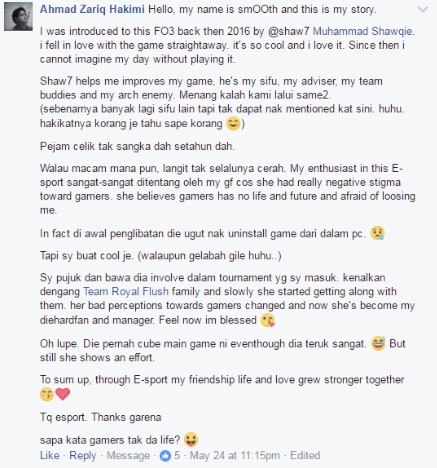 3. Samuel Soo or trustsamuel, who plays for Happy Green Internet Café in Liga Cyber:


4. Roslan Arif – a Kaki Bola Clash winner in Happy Green Cheras.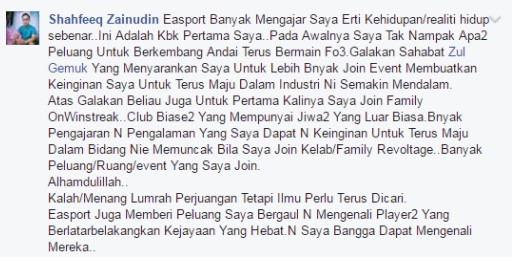 5. Shahfeeq, more commonly known as GitarTua, has this to say.