Dear Managers,

Just started playing FIFA Online 3? Do you feel a little lost?
Here's a short guide on building your first FIFA Online 3 team!

Many new players make the rookie mistake of saving up for expensive players when they first started.
They saved for months to buy this new striker that others recommended, only to realize eventually that he doesn't work well for their team.
My advice to new players is this:
Don't go for the player, go for the team.
More precisely, work towards getting a full +1 current season Barcelona team.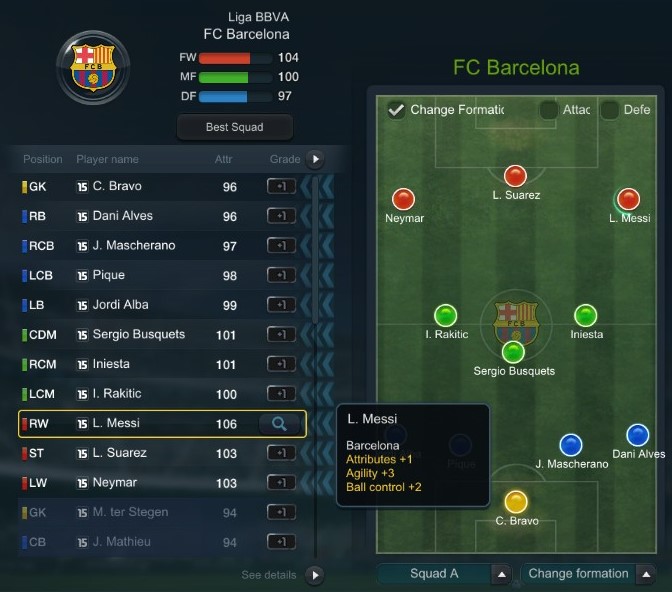 A full +1 current season Barcelona team looks like the image you see above. When all players are level 20, your OVR is 104-100-97.

When the new season starts, Barcelona's OVR is very likely to go above 104-100-97 due to the in-game Live Boost feature. These Live Boost can go up to +5 for the players who performed well. Last season, we see Barcelona players getting Live Boost almost on a weekly basis.
You will be getting decent stats considering the amount that you actually pay for the whole team (including substitutes).

Saving 35M EP doesn't take very long with the level up rewards and daily events these days. For those willing to spend cash, the monthly EP package itself can more than cover the cost. 
So instead of spending 35M EP to get a good CR7, work towards getting a good team first. It will make your gameplay experience more enjoyable as you build you second team up, one player at a time.