Dear Managers,
The 4th Anniversary Microsite will be launched from 20 October 2017 to 30 October 2017!
In accordance with the fourth anniversary of EA Sports FIFA Online 3, we have prepared a mini game for you guys! Here is a how-to- guide of the game:
When you scroll to the second part of the landing page, you will see the  image below. What you need to do is to login and choose the manager that you would like to receive rewards for.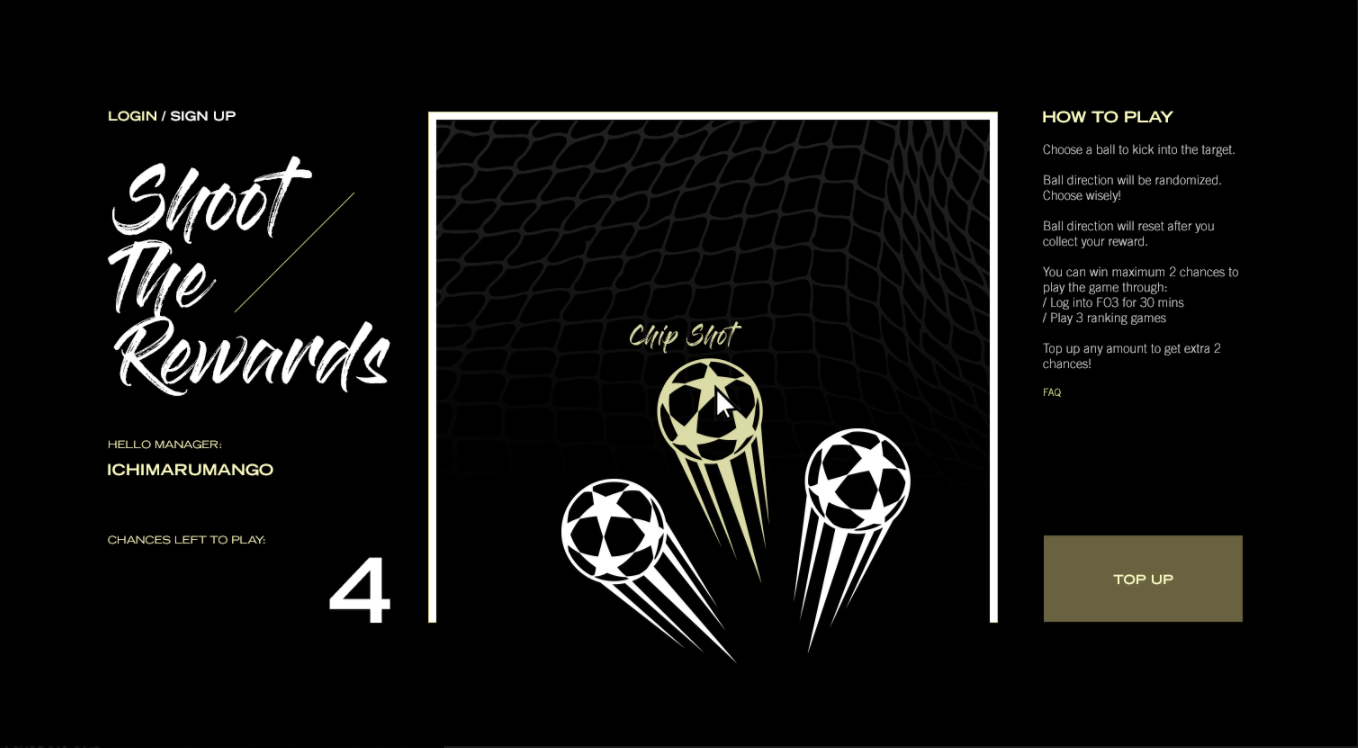 At the left side of the page, you can see how many chances you have left to play the game. How do you get the chance you ask? By staying in-game for 30 minutes and play 3 ranking  games. Then you will get maximum 2 chances straight away. Easy!
You may also top up any amount to get additional 2 chances, permanently. Yes, u read that right.

How to play the game?
Choose the type of shot and click on it. Then you will see the image below.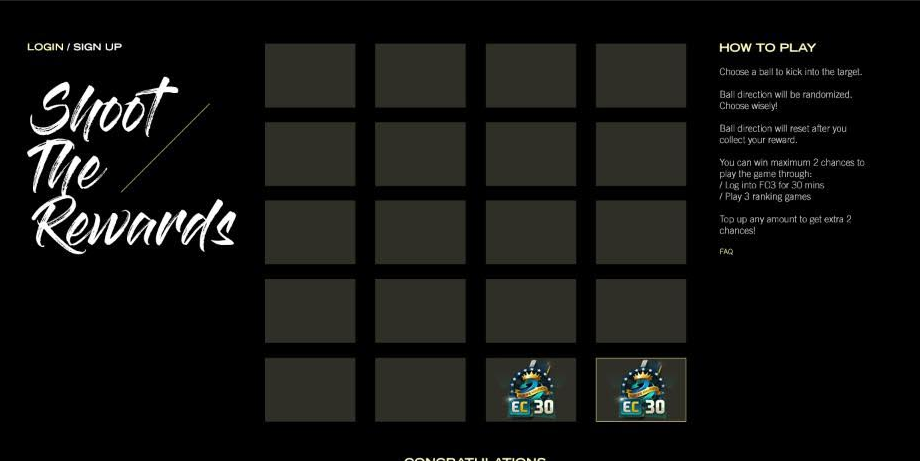 Then you will see the animation. Wait for the animation to stop at a box randomly, then you will see a pop-up showing the reward that you won. See the example below. You may click the 'X' button to stop playing or click 'PLAY AGAIN' to take another shot at it.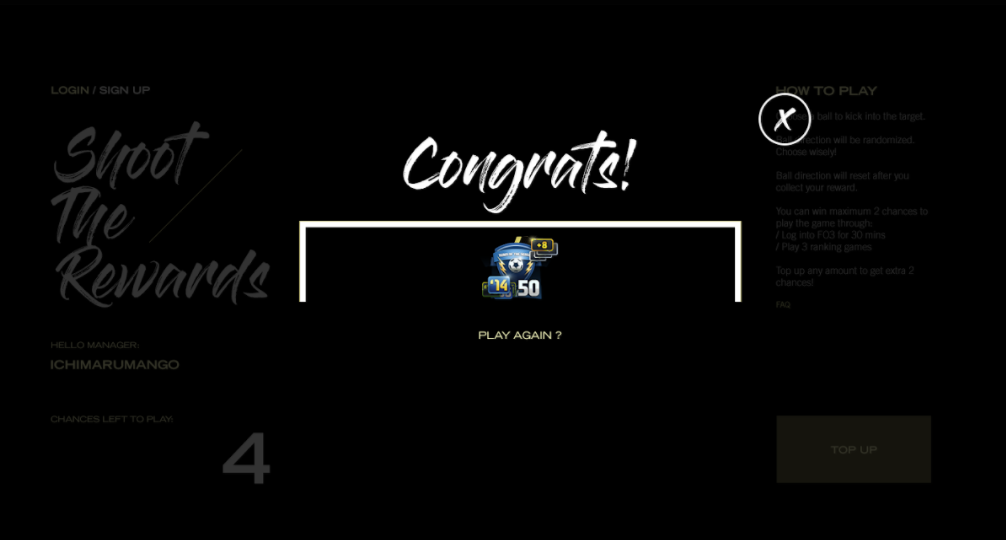 If you have used up all your chances, and you attempt to play the game, you will see a pop-up as shown in the screenshot below. The chances reset every day, so be sure to use all chances. Once you have used all, wait until the next day to get your chances again by staying in-game for 30 minutes or play 3 ranking games.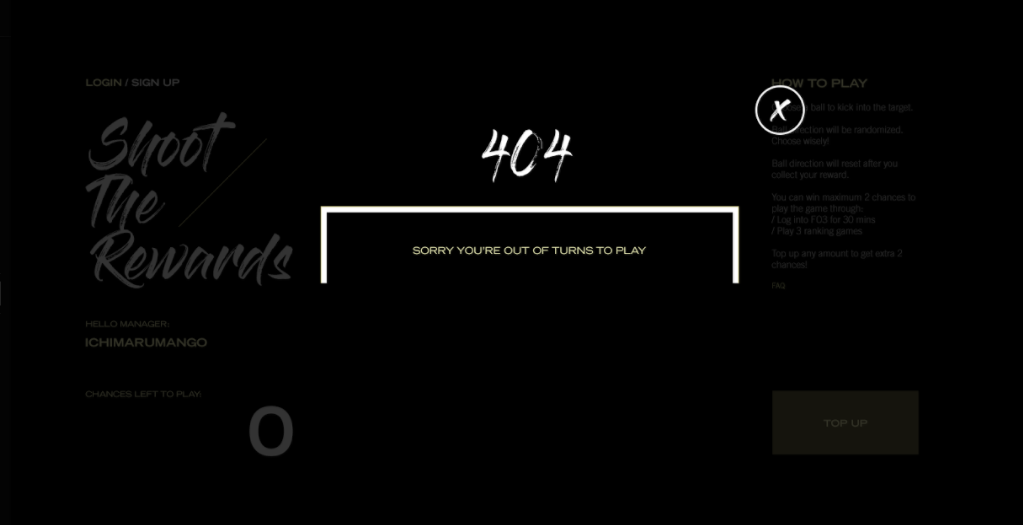 After you have played the game for a few times, you may redeem rewards shown in the page below. The more you play, the better reward that you can redeem! Simply hit the target number and choose any prize that you desire most.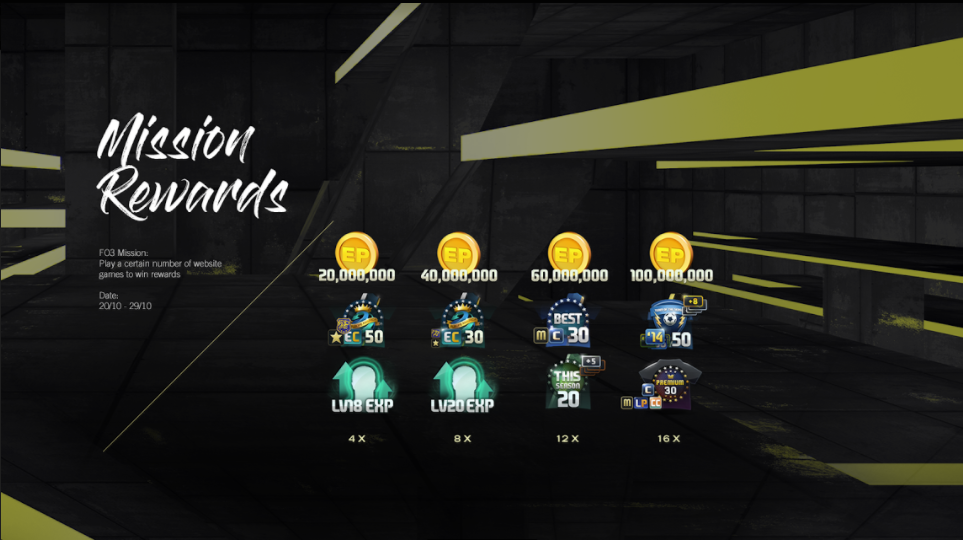 Go to 4thanniversary.fo3.garena.com to play the game now!