WHAT IS ROOKIE CUP?
Rookie Cup is a tournament for Managers below level 30, held once in every 3 months. 256 Managers will fight out online to find out who the best player is. Consistency is important as you climb your way to the best!
MODE OF TOURNAMENT
The manager is not allowed to change his in-game name once he completes the registration form.

The winner will be determined by the score at the end of the game

The format is Single Elimination

BO1 for Rounds 1 - 4, and BO3 from Round 5 onwards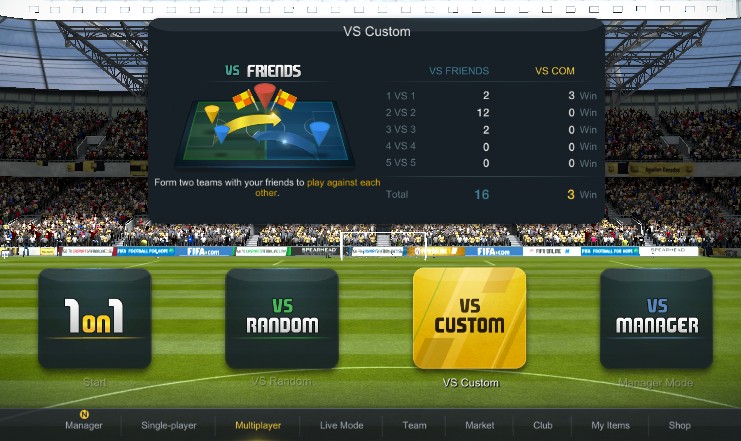 GAME SETTINGS
All games will be held in Friendly Mode > Custom game > 1v1

Players are required to add their opponents (the opponent list will be shown under the bracket section)

and invite them to 1v1 5 minutes before the mentioned game time

Matches are set to 6 minutes

All matches are to be played with Extra Time and PK
RULES AND REGULATIONS
1M EP will be deducted from those players' accounts who register and are selected for the tournament but

fail to turn up without advance notice.

Players are to use their own existing managers for the tournament. No tournament accounts will be provided.

The grace period for each match will be 15 minutes, please be punctual for your match.

If match is forced to end due to disconnection or other external issues, the disconnected player will be

treated as lost straightaway

No vulgarities or personal attack at all time. Warning will be issued to any violation for the first time,

and disqualification wil be given if the manager persists such behavior

After the match ends, you must screenshot thee match result screen and upload to the perspective

posts on the forum. Otherwise, both teams will be treated as a forfeit

No restriction on team, formation, staff, choice of squad player, number of pauses or substitution during

the game

The tournament is open for all managers with accounts on SAM server

If a manager failed to turn up after the 15 minutes grace period, he will be treated as a lost straightaway.

Please post the results on the forum
RESULTS UPLOADING
The winners of every round are required to upload screenshot of the match result to the designated post on our forum. After the post is made please contact the game marshals to confirm your results' validity.If the screenshot is questionable, the losing team is entitled the right to appeal through the Garena group to the marshal for a re-match chance. Marshals have the sole right to determine the re-match decision, and will update the bracket accordingly after the result of every match in the same round is confirmed. 

PRIZES
| | | |
| --- | --- | --- |
| | PLAYER PACK | CASH PRIZES |
| 1st | FIFA WORLD BEST Player Pack | 20,000 |
| 2nd | 10U Draft 10 Player Pack | 10,000 |
| 3rd  | WC14 Draft 10 Player Pack | 5,000 |
| 4th - 8th | 10U Draft 30 Player Pack | 2,000 |
| 9th - 16th | WC14 Draft 30 Player Pack | 1,000 |
| 17th - 32nd | 10 Best 100 Player Pack | 500 |