In FIFA Online 3, you can purchase some good in-game items to build up your team quickly and save much of your time and effort.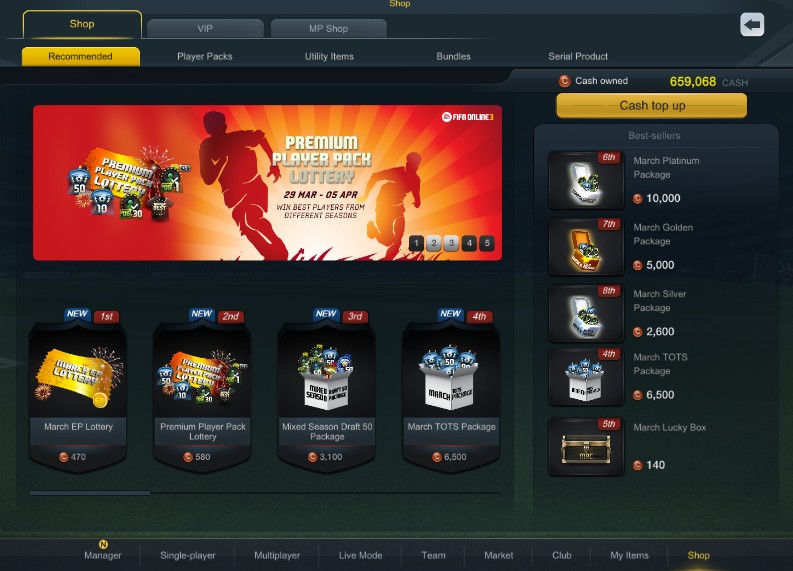 The first page shows the recommended items. These items are always quite helpful for your team.
To purchase these items, you need to have some "Cash" first. To top-up Cash, choose "Cash top up" on the right, you will be directed to the top-up page.
Login your Garena account then you can convert your Garena Shells into FIFA Online 3 Cash!