On the free roam screen, click [setting]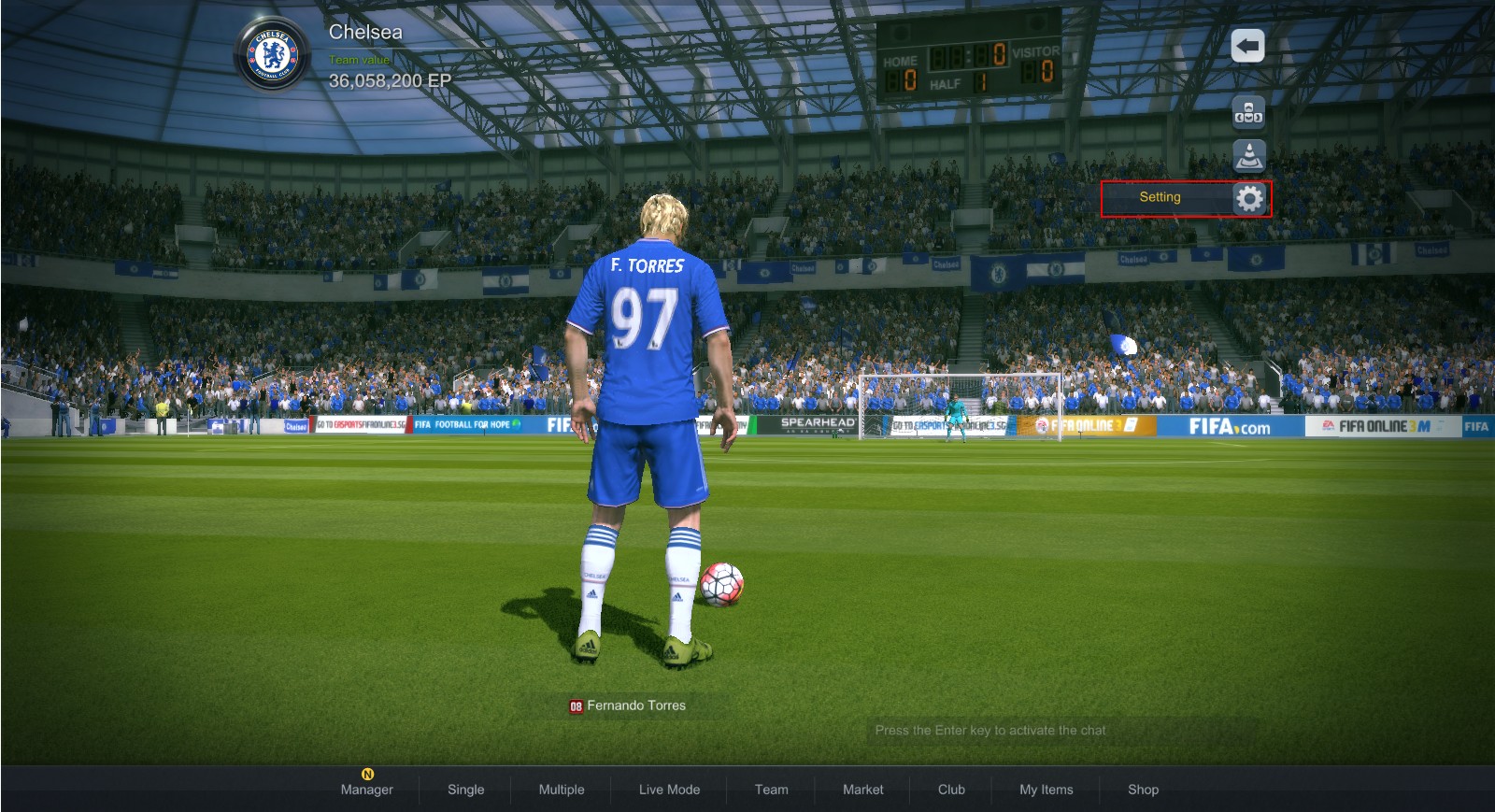 Multiple options will be available, some of them are: Camera Setting, Visual Setting, Audio Setting, Assist Settings and Control Settings.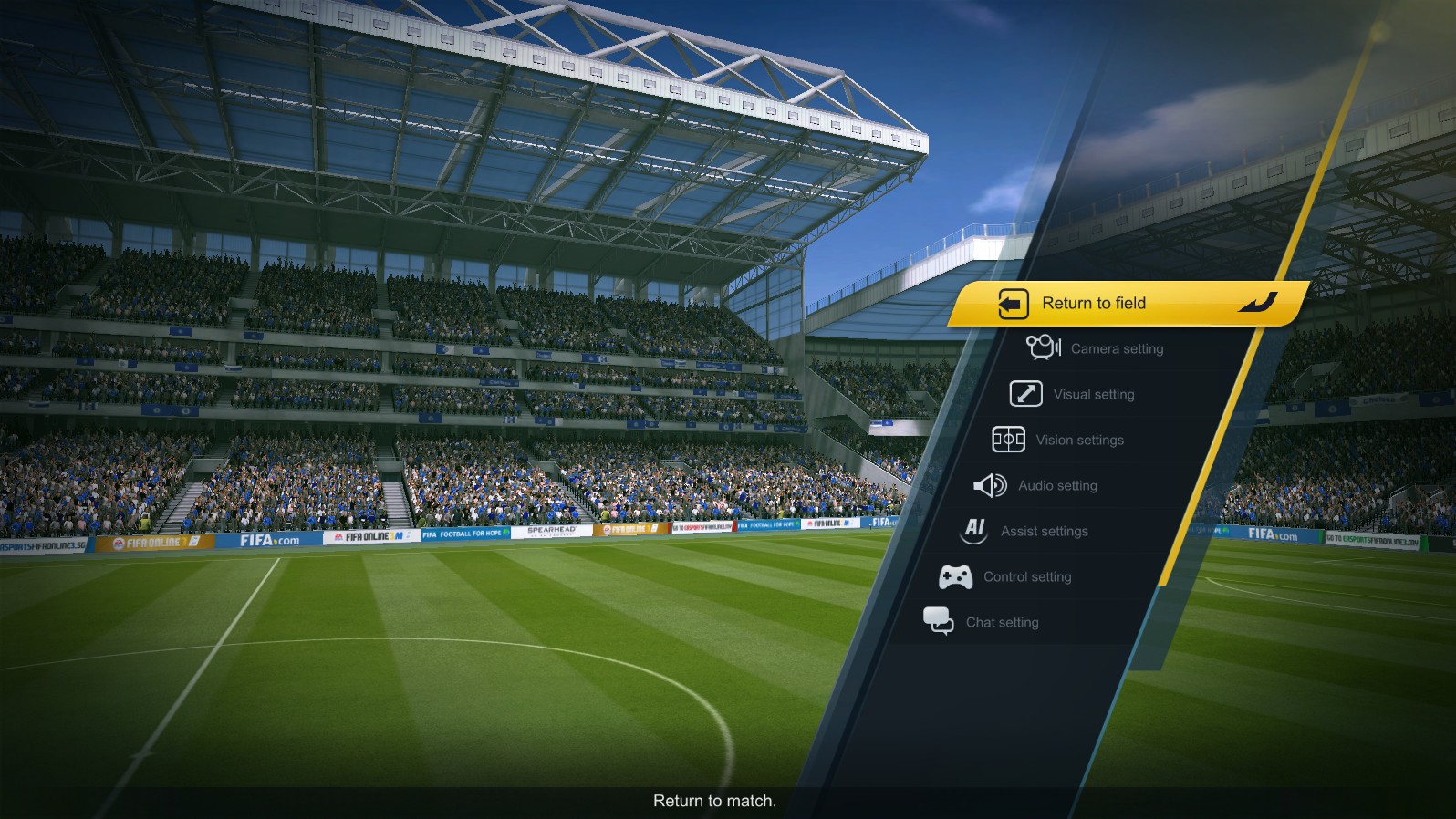 Camera Setting
Under Camera Setting, you can choose the camera view option and customize details such as the depth and height of the camera.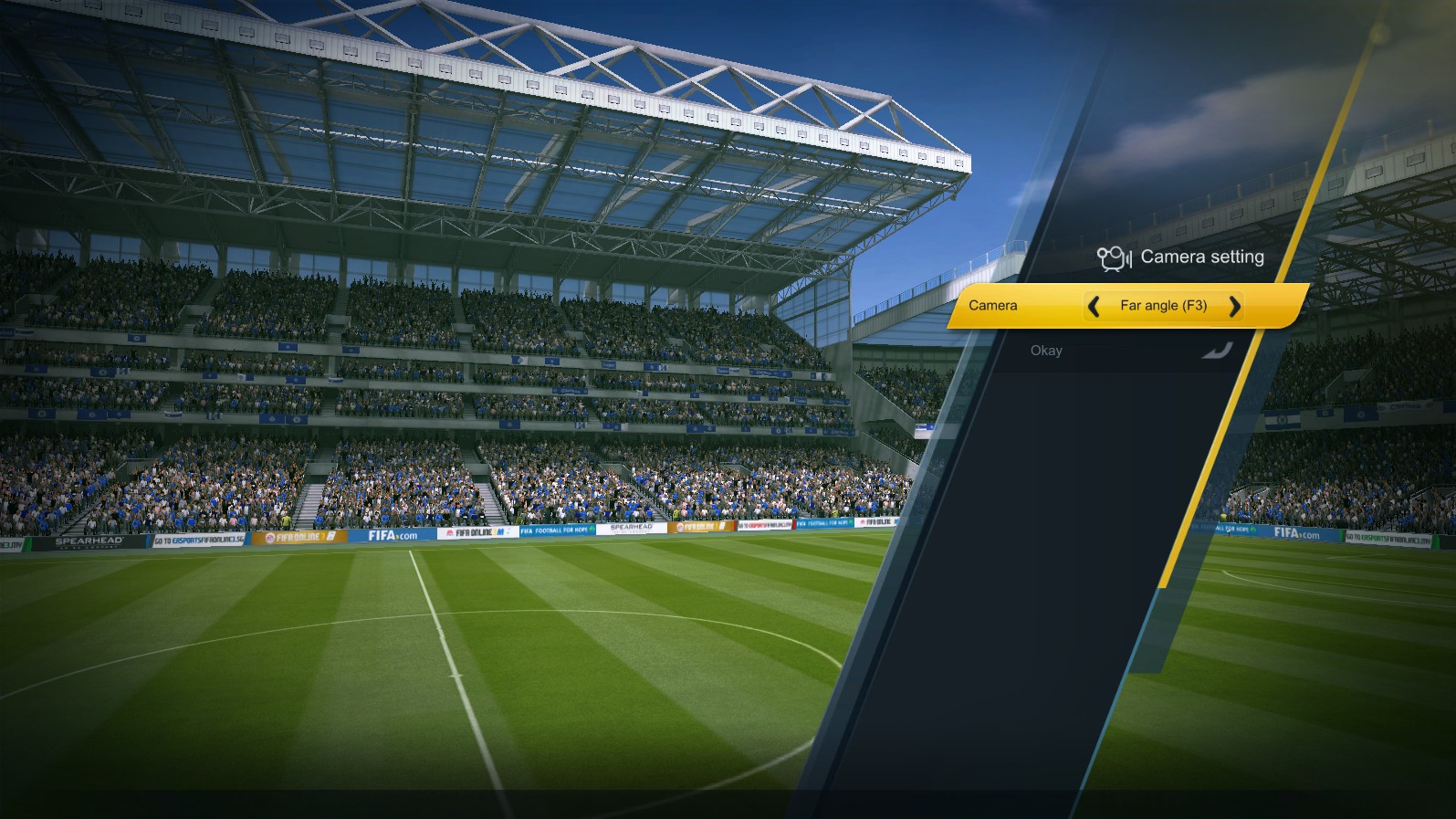 There are numerous camera options available. Shortcut keys allow you to change the camera view while playing the game. Some of them are.

Tele (F5): Distand View
Dynamic (F6): Close View
End-to-end  (F7): Vertical View
Pro (F8): Player View
Broadcast (F9): Broadcast View
Visual Setting
Under visual setting, you can adjust screen mode, resolution, graphic quality, brightness, contrast and other basic visual settings.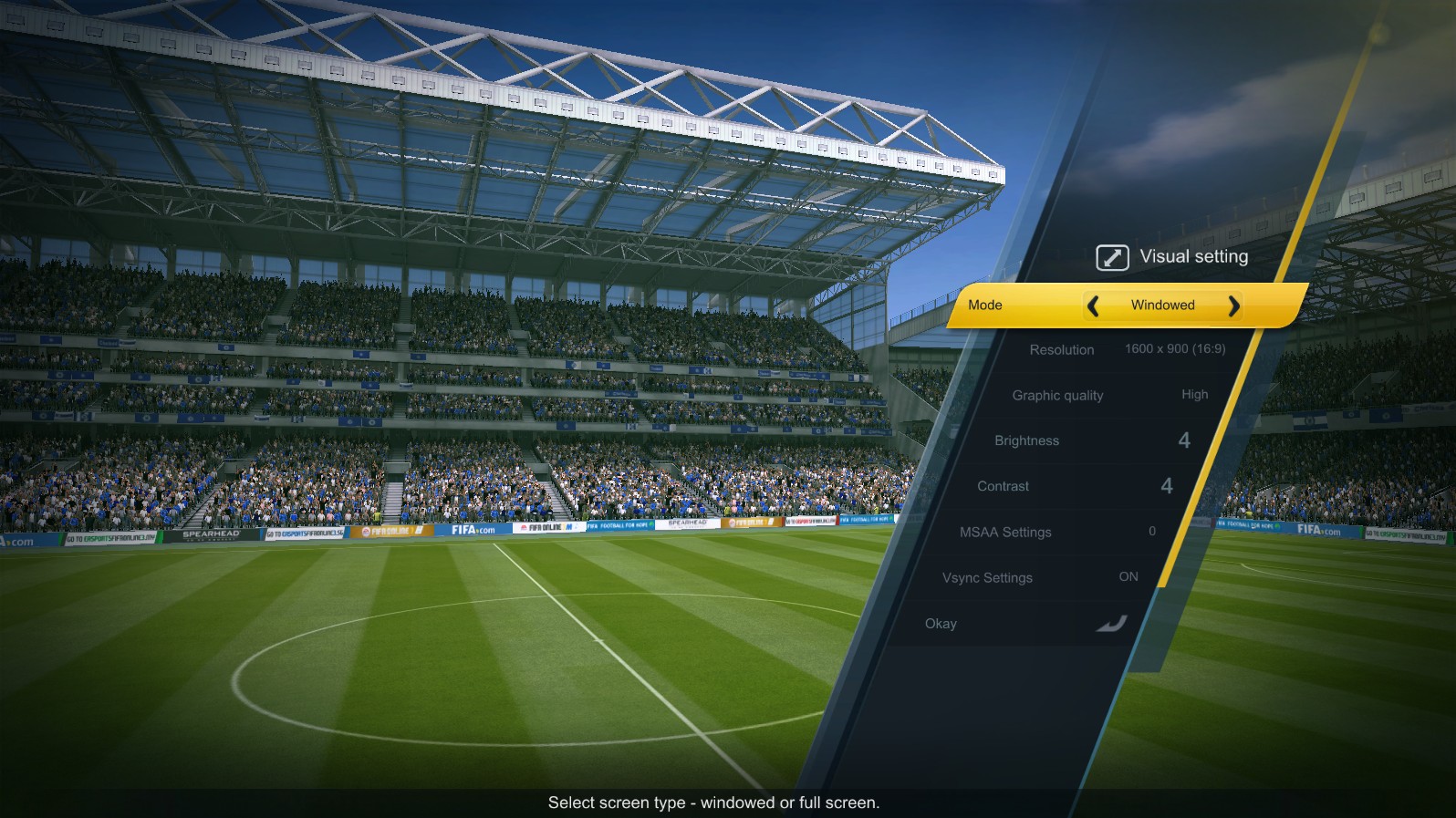 Audio Setting
Under audio setting, you can adjust audio output, master volume, commentary volume, sound effects volume, crowd noise volume, background music volume etc.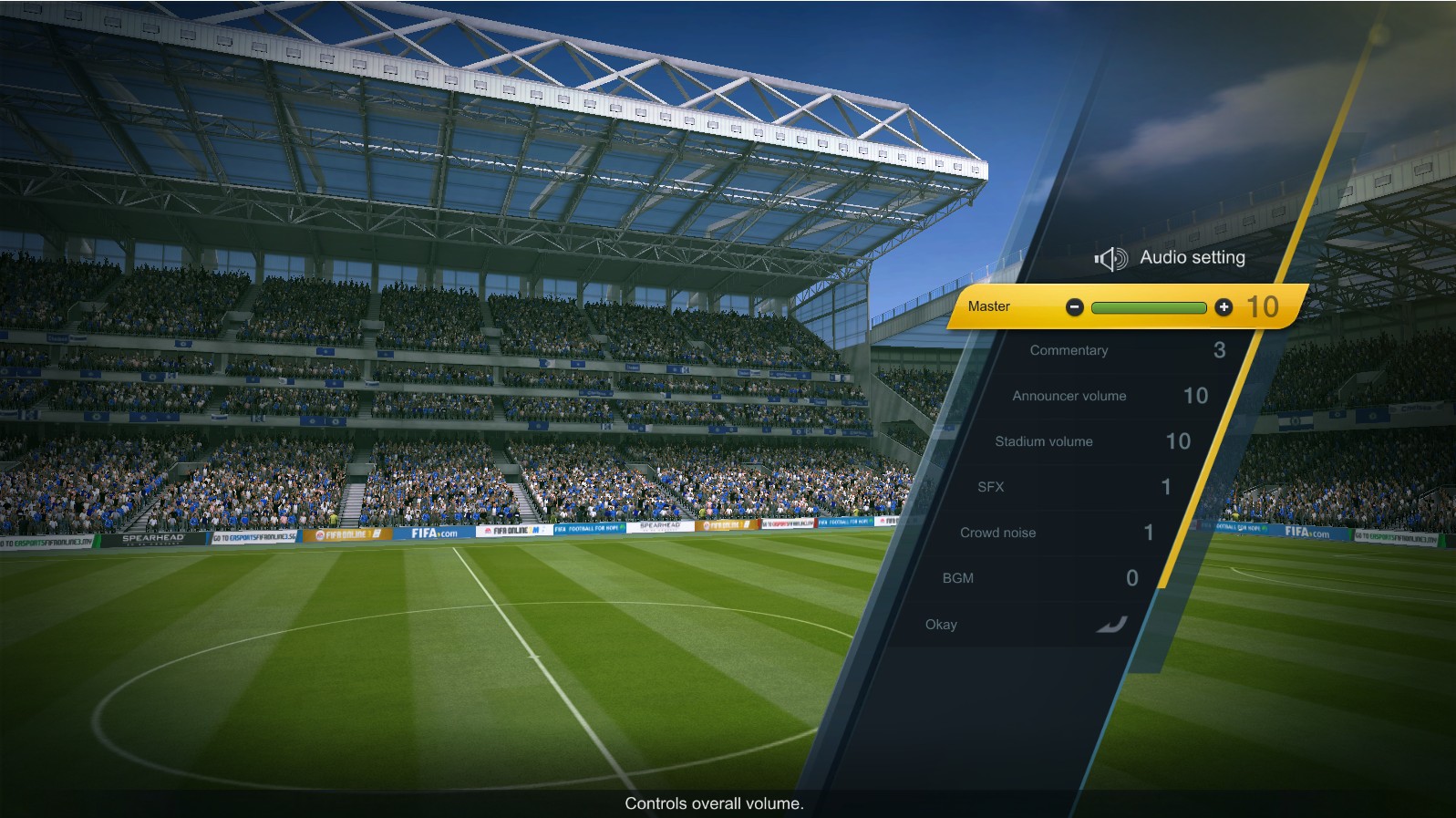 Assist Settings
Under assist settings, you can modify how and when the system carries out automatic actions to improve your gameplay.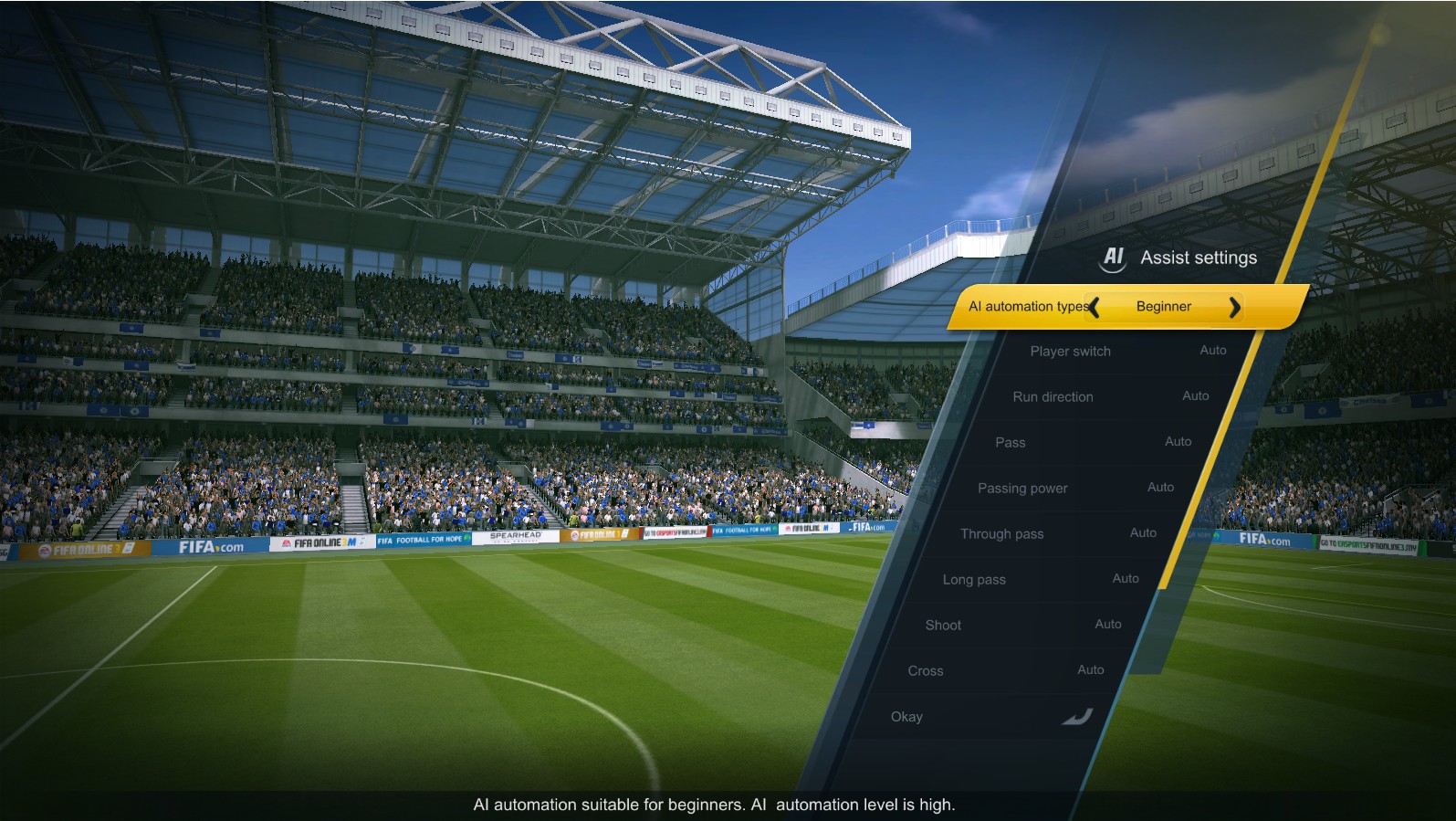 | | | |
| --- | --- | --- |
| Option | Mode | Details |
| Change Player | 0~10 | Control the tendency to automatically switch to the player closest to the ball |
| Support Pass | Auto/Manual/Middle | Control the power and direction of passes. When set to auto, the ball will be passed in a proper power and direction |
| Support Through Pass | Auto/Manual | Control the power and direction of through passes. When set to auto, the ball will be passed in a proper power and direction |
| Support Lobbing Pass | Auto/Manual | Control the power and direction of lobbing passes. When set to auto, the ball will be passed in a proper power and direction |
| Support Shoot Direction | Auto/Manual/Middle | Control the power and direction of shots. When set to auto, the ball will be shot towards the goalpost |
| Support Cross Direction | Auto/Manual/Middle | Control the direction of crosses. When set to auto, the ball will be crossed to the area closest to the goalpost |