Click on the [Manager] icon on the main Free Roam screen to check your manager's information, including your profile, record and multiplayer match results.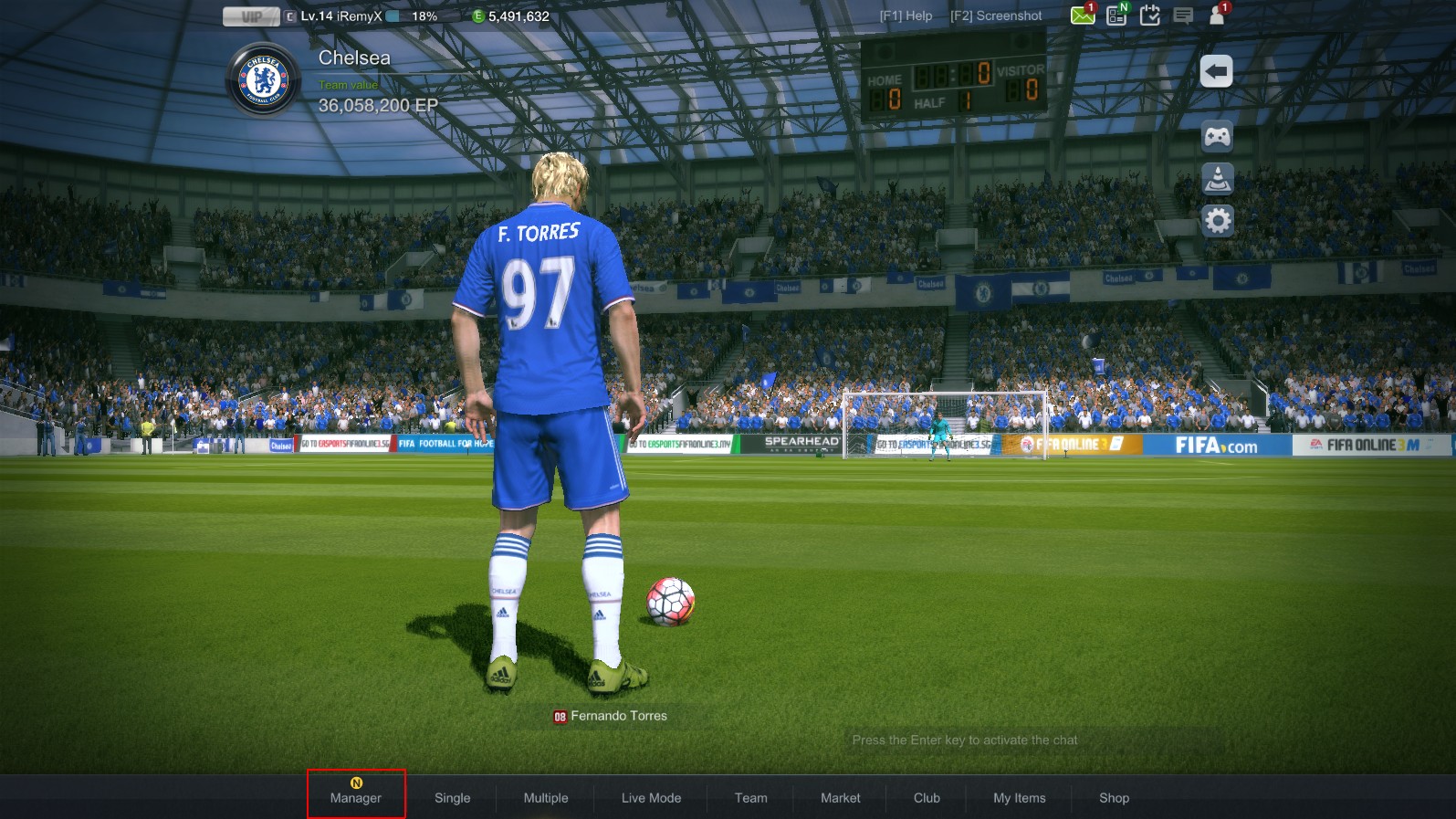 Summary
Click on the [Summary] tab to display manager photo, self-introduction, level, total play time, major record and social influence.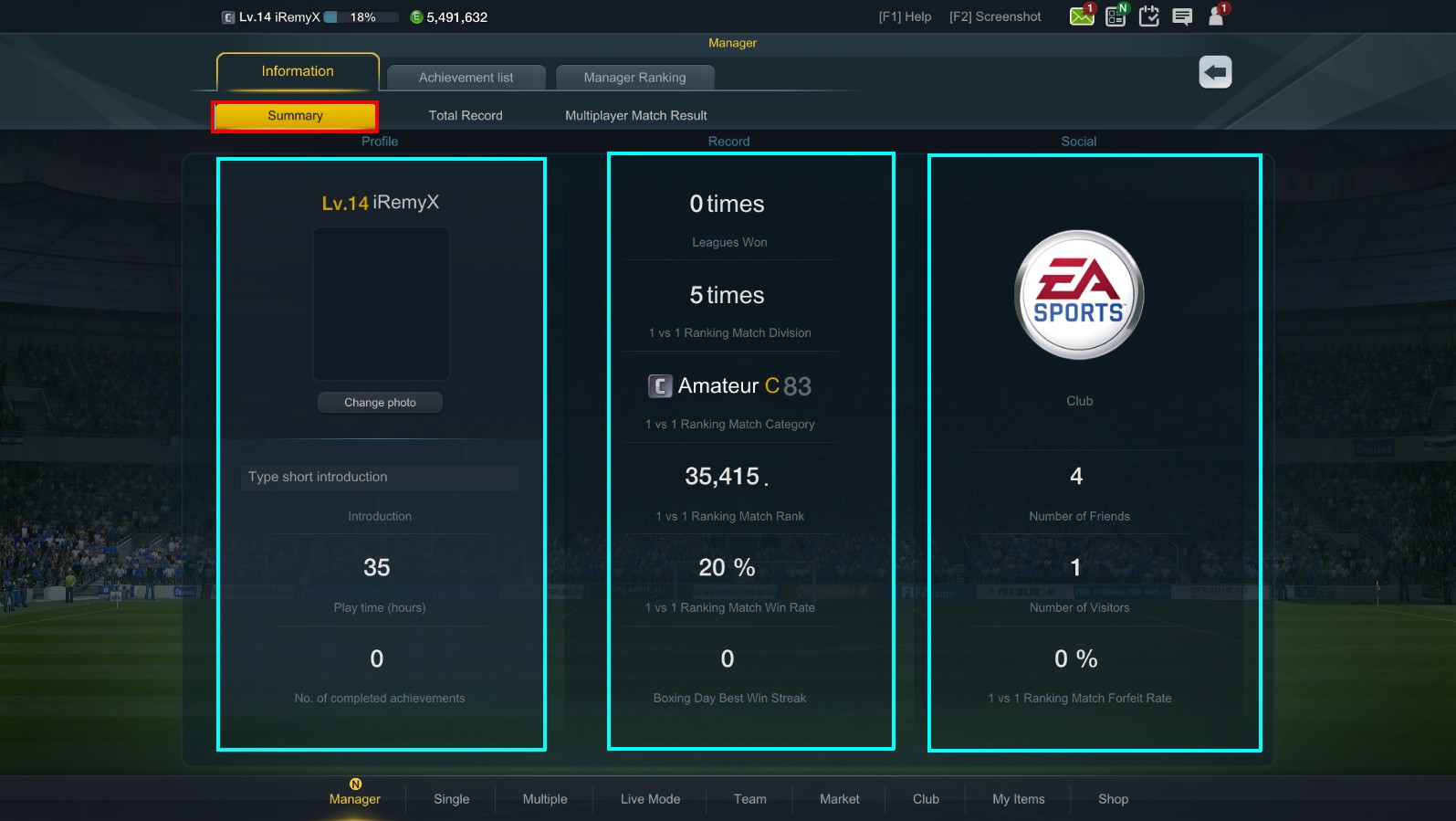 You can change the profile photo by clicking [Change Photo]. You can also type a short self-introduction for your manager.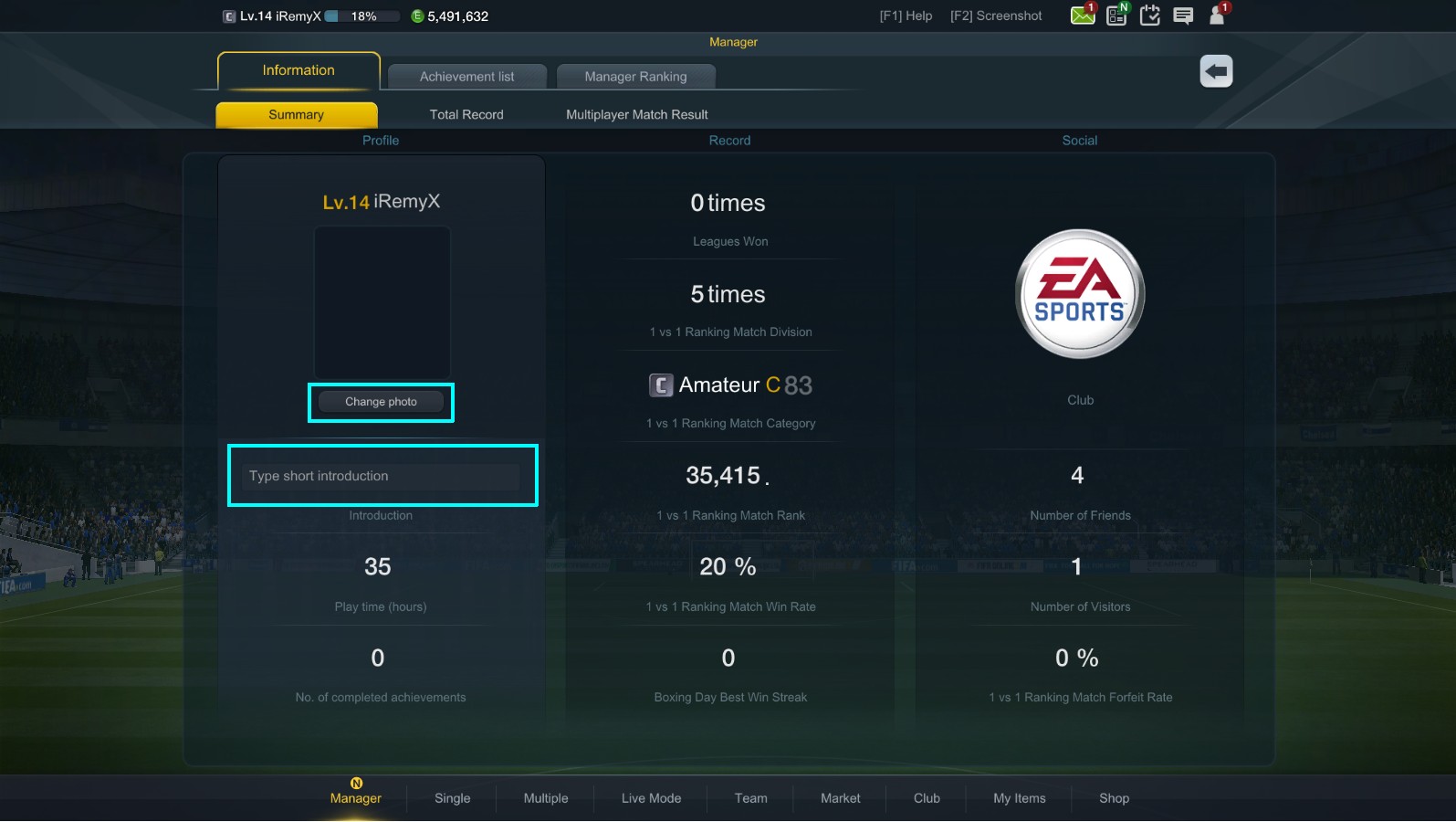 The profile photo can be chosen from your starting 11 lineup.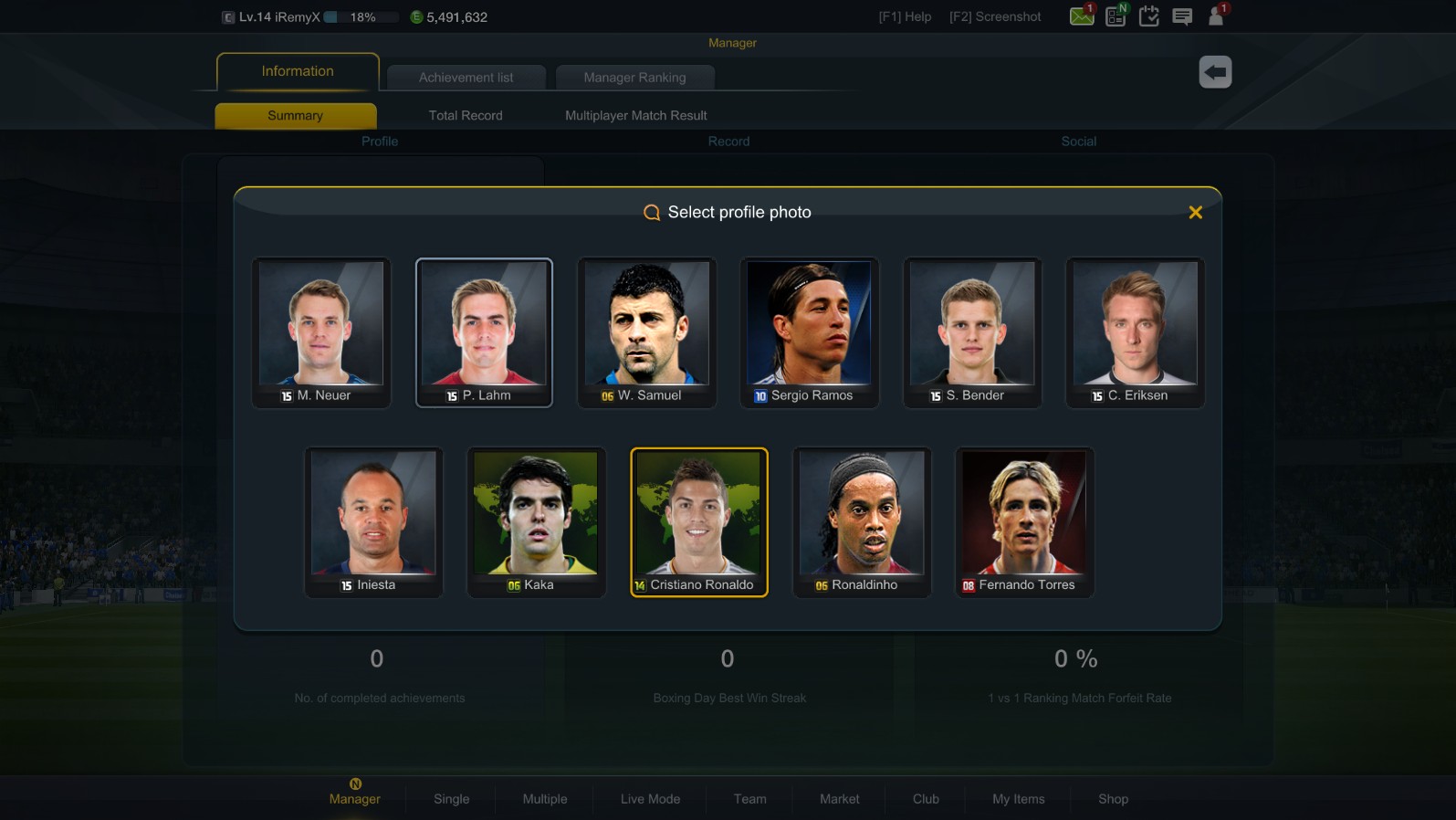 Total Record
Click the [Total Record] tab to display:
  1. Manager record, including clubs managed, play time, matches played and max. players owned.
  2. League match results, including overall result, total win percentage, best winning streak, goals scored/conceded, leagues won and cups won etc.
  3. Ranking match results, including best rank division, best ranking points, best position and best win-streak under each ranking match mode.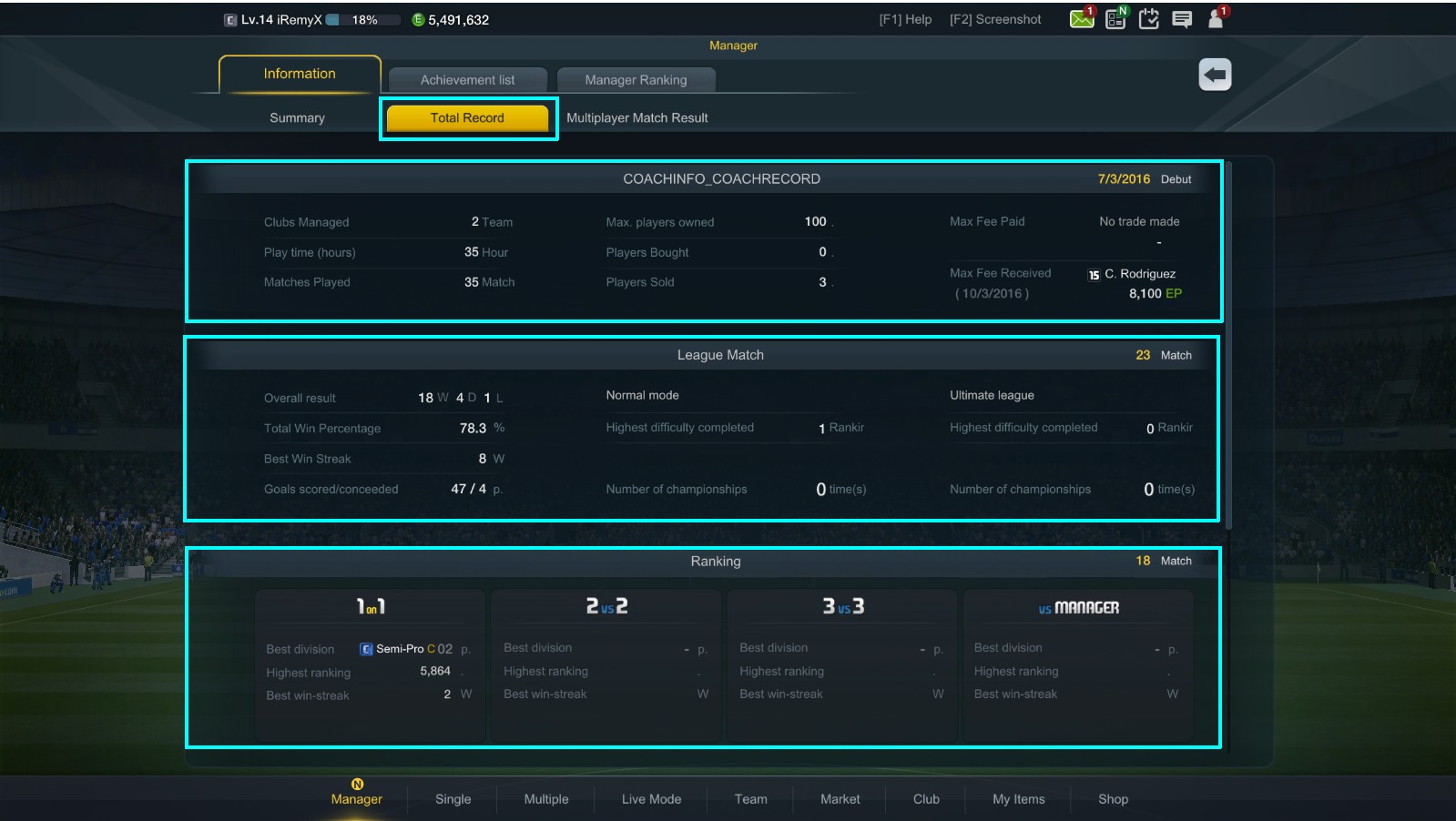 Multiplayer Match Result
Click on the [Multiplayer Match Result] tab to check the Friendly Match and Ranking Match records. By clicking the [Magnifier] icon that appears when you move your mouse over, you can see the information of the participants in the game.